Photo credit: Jonathan Tarr Foundation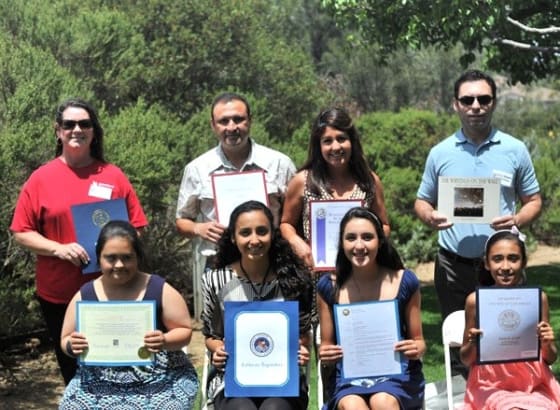 Back in 1998, Jonathan Tarr was only seventeen years old when he died in a car accident.  In direct response, the Jonathan Tarr Memorial Scholarship Fund was established in Jonathan's memory, and is helping under-served students throughout the community in San Diego.  The fund was set up originally for a four year period, but with the generous donations it enabled the foundation to continue. In 2001, The Jonathan Tarr Foundation was established as a fully accredited 501 (c )(3) non-profit corporation which allowed the original fund to fall under the foundation.  They provide scholarships through Windows of Opportunity Scholarships to under-served students not usually targeted for academic assistance in regards to post secondary education.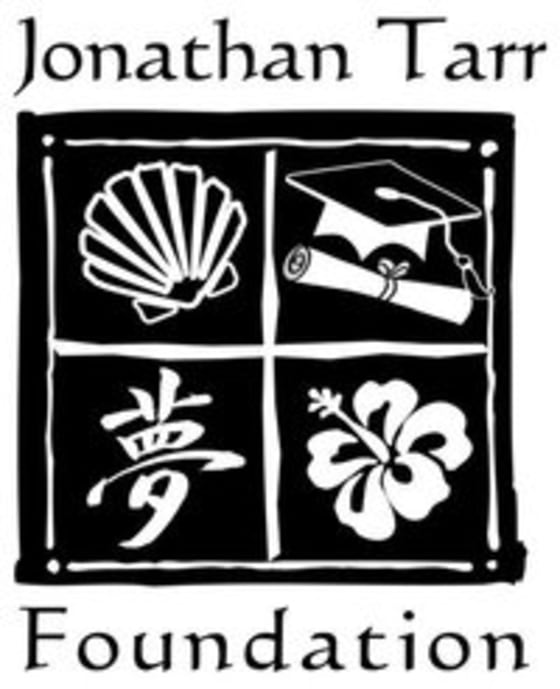 The logo which consists of a seashell, diploma, chinese character, and a hibiscus flower holds sentimental undertones. The seashell stands for Jonathan himself, his love of the ocean, and his Chinese-Hawaiian heritage. This ancestry was a valuable legacy left behind for Tarr. The diploma/mortar board represents students who were able to graduate from continuation, charter, magnet, independent, and secondary high schools which offered an alternative curriculum.
A Chinese character in the left corner represents Dream Windows of Opportunity programs that provider high education and leadership for those students, who against all odds fulfill their dreams. Representing the diverse group of high school seniors who will receive the Windows of Opportunity Scholarships is the Hibiscus Flower for Jonathan's Hawaiian Ohana, the Hawaiian term for family, which translates to "no one left behind". Ohana equals everything.
Jonathan Tarr Foundation Ceo and Founder Robin Tarr says of the Jonathan Tarr Foundation Ohana:
"The [Jonathan Tarr Foundation Ohana] includes dedicated volunteers who offer time, talent, professional skills and generous resources, expecting nothing in return. We hold hands and work together toward the common goal of, "Recognizing the Potential and Rewarding the Determination" of those students not normally targeted for academic assistance to attend college or a certified professional/trade program. Through the Windows of Opportunity Scholarships and outreach programs, we encourage and support the scholarship recipients to pursue higher education and leadership opportunities. "                               
The Jonathan Tarr Foundation is creating opportunities for students, and helping them to fulfill their dreams and goals in San Diego.