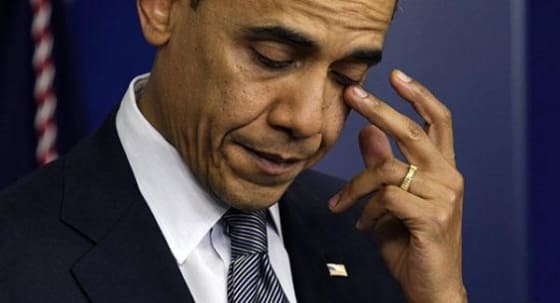 Over the course of 2012, Twitter has been a powerful tool for political change. Sparking conversation on the presidential election, facilitating political protests abroad, and fueling conversations on healthcare, it has been instrumental in shaping the political dialogue.
In the days following the tragic shooting in Connecticut, communities of online users have gathered on social media to voice their concerns with current gun policy and call on President Obama and members of Congress to act on gun control. In an effort to comprehend the heinous crimes that took place on Friday, leaders, celebrities, and citizens take to Twitter to not only criticize current policy, but to demand action.
Below are the top five tweets demanding action on gun control:
1. Receiving over 3,200 retweets, New York Mayor Bloomberg asked his followers to #DemandAPlan to end gun violence in America:
https://twitter.com/MikeBloomberg/status/279990225336422400
In a petition to President Obama and members of Congress, the Campaign of Mayors Against Illegal Guns voiced their frustration over Press Secretary Carney's statement on Friday that "today is not the day."
The petition reads: "We say, Now IS the Time to talk about guns.  Now IS the time to prevent more pointless deaths. Now IS the time to Demand A Plan to End Gun Violence."
The bipartisan coalition shared their message that keeping guns out of dangerous hands should be a top priority:
https://twitter.com/maigcoalition/status/279769837381771264
2. Actor Zach Braff asks his almost one million followers on the social platform to take action now on gun control, directing them to the US House of Representatives contact page:
https://twitter.com/zachbraff/status/279693290113228801
3. New York Times columnist Nicholas Kristof has been tweeting out statistics about gun related violence in America since Friday:
https://twitter.com/NickKristof/status/280074973907935232
https://twitter.com/NickKristof/status/280020574548398080
4. Rupert Murdoch also took to Twitter to share his concern, generating over 2,700 retweets with this message:
https://twitter.com/rupertmurdoch/status/279759365328732161
5. In light of Friday's shooting, the Gun Control Organization has been active in their pleas for action, using the social network to further spread their message in the wake of the tragedy:
https://twitter.com/CSGV/status/280060453017747456
For more, here's the conversation on Twitter using the hashtag #DemandAPlan: