Credit: Mike Foster, IVN.us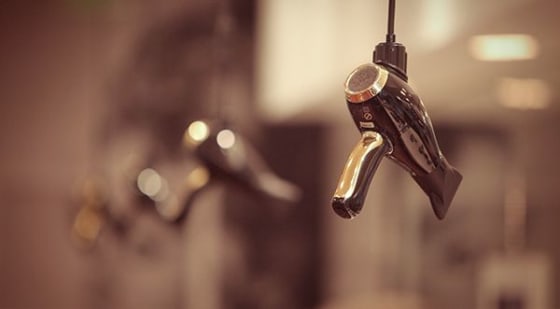 Meet downtown San Diego's first blow dry hair salon, BlowPop Dry Bar. Catering to the needs of a time-crunched professional, party goer, or professional, BlowPop Dry Bar hair salon guarantees a thirty-minute wash and dry for $30. Their theory: "We believe that everyone not only looks, but also feels better with a great blowout."
Credit: Mike Foster, IVN.us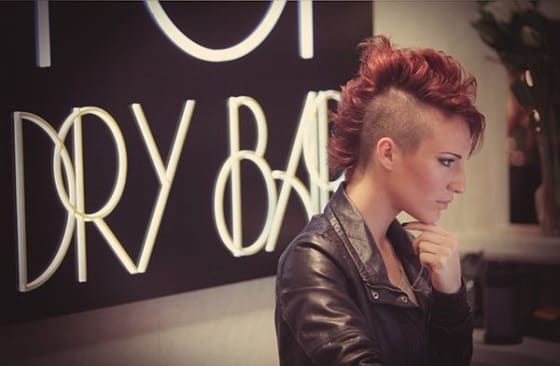 Amidst the crowds of Horton Plaza, there now exists a salon designed exclusively for women in the market for a quick revamp to their daily routine. If you are unfamiliar with the idea of a "dry bar" hair salon, you're not alone. Mickel Bohi, owner of BlowPop explains, "blow dry bars are a very new concept and they are growing everyday. The concept is you walk in, there's no cut, no color great products. It's the new manicure."
Embodying an entrepreneurial spirit, Bohi, former San Diego news producer, opened up shop in Horton Plaza about a month and a half ago. Consistent with her drive for perfection, she made the decision to wait to hold an event a month and a half after first opening the salon, reinforcing, "I want to do something, I want to do something right."
With all the glitz and glam of Old Hollywood, BlowPop Dry Bar's modern take on a 50's hair salon creates a luxurious environment. With an edgy flare and clean aesthetic, the interior resembles that of the San Diego nightclub, Voyeur.
But the grand opening of BlowPop signifies more than just the opening of downtown San Diego's first blow dry bar. The growing market in San Diego for services made popular in large cities like New York and Los Angeles is representative of an overall cultural shift occurring in the city's epicenter.
Bohi, who has been living in San Diego for almost a decade explains:
"I think downtown San diego is really laid back. I think a lot of people have been scared to do a concept like a blow dry bar in downtown San Diego." She recognized a shift in culture and elaborated, "I think that concept is changing a little bit in the passed year to where there is a need for everything and people love getting their hair done."
Inherent in Bohi's concept is her committment to customer service. While making the salon experience accessible, she aims to create relationships with her customers far extending her obligations as owner.
"I'll take that extra time to make sure that everyone is happy," she said. "That's what my whole concept is about. I want to follow up with , I want to email them back. Let's make it right and find someone that is perfect for you."
Living up to her word, curling iron in hand, she sent me on my way with a head full of curls.