Credit: Chicago Tribune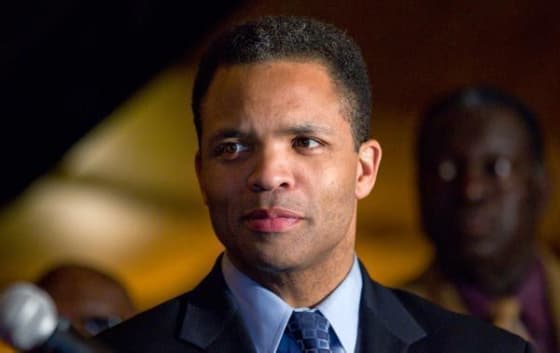 Jesse Jackson Jr. has submitted his resignation from Congress. The Illinois congressman resigns amid allegations and health concerns, since being the subject of a House Ethics Committee's investigation pertaining to the misappropriation of campaign funds for personal use and his alleged role in the "pay-to-play" scheme hatched by ex-Governor Rod Blagojevich to sell off Barack Obama's senate seat.
Shortly after the investigation was made public, Jackson took a leave of absence from Congress. During his absence, he admitted himself into the Mayo Clinic, where he was diagnosed with Bipolar disorder. Jackson had been absent from Congress since June. The only statement he made during his absence was a robocall to his constituents during the election season. Jackson easily won re-election, as expected, despite these circumstances.
In his resignation letter to House Speaker John Boehner, Jackson attributed his struggle with Bipolar disorder as a contributing factor for his decision to step down:
The constituents of the Second District deserve a full-time legislator in Washington, something I cannot be for the foreseeable future. My health issues and treatment regimen have been incompatible with service in the House of Representatives. Therefore, it is with great regret that I hereby resign as a member of the United States House of Representatives, effective today, in order to focus on restoring my health.
According to the Washington Post, Jackson's wife, Sandi, is among those being considered to replace the former Congressman. Sandi Jackson's chances of obtaining her husband's former seat may be hindered by the fact that she, too, is under investigation for the misappropriation of campaign finances. Another potential replacement includes Jackson's brother, Jonathan, who currently serves as the national spokesman for the Rainbow/PUSH Coalition. Illinois Senators Toi Hutchinson and Napoleon Harris have also been named as possible successors.
Governor Pat Quinn will hold a special election for Jackson's vacated seat. Possible dates for the election are February 26 or April 9, in order to coincide with suburban elections already slated to occur on those days.