Credit: Business Recorder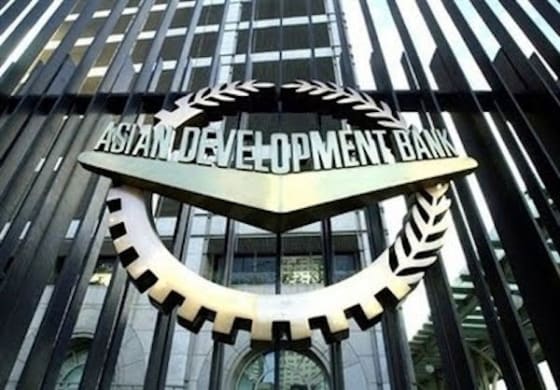 The Asian Development Bank (ADB) has provided a loan of $300 million to Indonesia to support its master plan for the acceleration and expansion of its economic development 2011-2025. This loan is intended for the improvement of the domestic and international connectivity.
In its press release on Friday, November 16, 2012, the ADB mentioned that it is going to work together with the Indonesian government to decrease the infrastructure gap and increase the access to poor villages in the rural areas. These are all intended to stimulate a sustainable and inclusive economic growth.
"The bad connectivity, infrastructural obstacles, and high logistic costs prevent Indonesia from achieving its higher economic growth which will benefit the entire national population," said the Deputy Director of The ADB for Indonesia, Edimon Ginting.
Edimon mentioned the example of the rising price of rice. The 70 percent difference in the price of rice in various different regions is caused by the high transportation costs which accumulate as a result of bad road conditions, busy harbors, and inadequate inter-island transportation systems. He emphasized that the Indonesian government has already launched a series of impressive policy reforms aimed at developing a financial and institutional framework to develop the connectivity and infrastructure.
The ADB program will support the efforts of the Indonesian government to accelerate the development of better logistical and infrastructural systems in the context of connecting rural areas with growth centers in the urban areas.
Besides that, Ginting continued, this program is considered to benefit the economy substantially and will help create a facilitative business climate and promote the participation of the private sector which is considered important in generating the services related to the infrastructure which will boost technological innovations and create jobs.
The ADB has also emphasized the need to graduate quality workers by the various higher education institutions in Asia who will be able to fulfill of the job market demands.
"The ability of Asia to compete in the globalized world will depend on the preparedness of the students attending universities, preparedness of graduates to enter the job market, and the acceleration of scientific and technological innovations needed to create new products and services," said the Head of Practical Education in the ASB department of Regional and Sustainable Development, Juoko Sarvi.
He reiterated that the discrepancies between schools and universities on the one hand and the job market on the other, can be clearly seen in the regional trends of the Asian job markets.
For this reason, the ADB recommends the further stimulation of option diversification in various higher education institutions to be offered to students which are compatible with the job market demands.
This policy, Sarvi said, will also stimulate the partnership with institutions in the private sector to boost the medium level educational reforms in various Asian countries.
Besides that, he continued, the diversification of higher education options will also make the graduates ready to enter the future job markets.