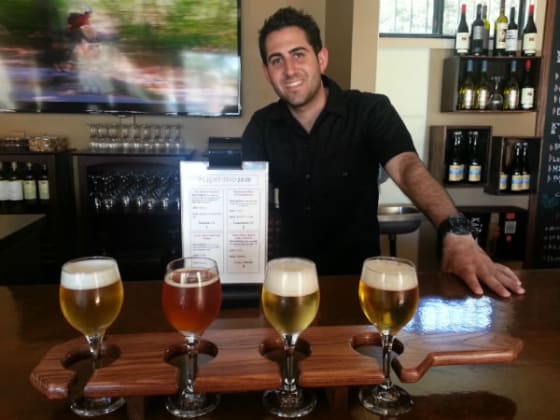 Clem's Tap house is located in the Kensington area, and has remained family owned and operated since 1987. Clem, who the original owner, began the shop back in 1970 until it was taken over by the Kasawdish family in 1987. Mr. Kasawdish saw Clem's as a great business opportunity, and felt Kensington was a well respected neighborhood and perfect for this business model. Clem's has since been transformed after the initial purhase into the amazing craft beer and wine bar which it is currently known.
"My favorite part about Clem's is definitely the clientele," said owner Paul Kasawdish. I enjoy working with everyone who comes into our shop. It is a fun and friendly environment.  I know most people by name and it makes for a great atmosphere. I can't leave out the fact that I love craft beer and working at Clem's never leaves me bored."
Not only is Clem's Tap House serving up local beers, they have a fine selection of wines and  also have a deli. The deli manages to create delicious speciality sandwiches and subs daily on fresh baked bread. Clem's Tap House offers customers a choice of four different beer flights (which is necessary as a tap room), and provides a fun and friendly enivironment for customers to come and relax, be it indoors or outdoors. A not-so-hidden gem in San Diego offering up not only great beer, but also a relaxing atmosphere that makes one want to come back for more.
//