credit: sandiegowineclassic.com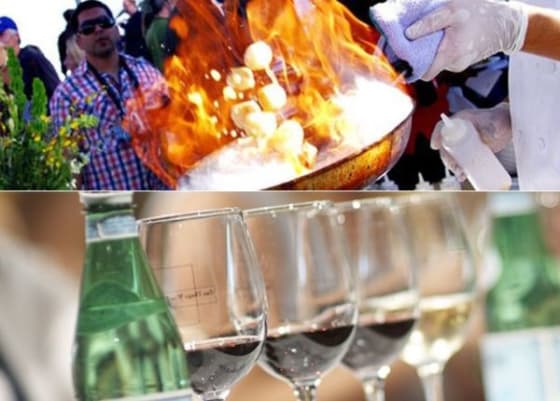 The ninth annual San Diego Bay Wine and Food Festival began on November 14 and will continue until November 18. The five day festival is organized by Fast Forward Productions. Special events take place in the course of each day with professional chefs and local wineries displaying culinary and winery expertise.
All events and details can be viewed here on the festival's official website event page.
Five events are taking place at the San Diego Wine and Culinary Center for Nov 16:
Two events are taking place at the Macy's School of Cooking:
At 5:30pm, the Marriott Marquis & Marina is hosting a wine tasting experience and silent auction. Tickets are $125 online and $150 for early admission. 160 vendors will be showcasing their wines and spirits and will auction off wine collections. Proceeds from the auctions will help fund the American Institute of Wine & Food culinary arts scholarship programs.
credit: sandiegowineclassic.com
The Grand Tasting event is held on Saturday, Nov 17, which begins at noon at the Embarcadero Marina Park next to Seaport Village. The main event for the week-long culinary celebration includes 170 wineries with over 700 different wines up for tasting. There will be 70 renowned chefs from San Diego and 30 gourmet food companies cooking meals at the event. Tickets are available online for $125 for general admission.
The San Diego Bay Wine and Food Festival concludes on Sunday, Nov 18, with a $200 luncheon at noon cooked by professional chefs from around the country. Fifteen wineries will be exhibiting and serving attendees.
San Diego is known for its robust offering of food and drinks. The San Diego Bay Wine and Food Festival is an incredible showcase of what the city has to offer for our appetites. The events bring in celebrity chefs from across the nation and sponsored by 50 companies and organizations.
IVN San Diego previously had the chance to experience one the events of the Wine and Food Festival hosted by the 57 Degrees Wine Bar.