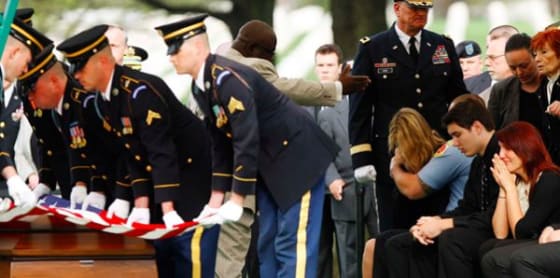 This poem led to my designation as Poet Laureate of the Kerry Presidential campaign. It bears the title "Distant Bells", and was written in 2003 in strident opposition to the war in Iraq.
The distant bells are ringing, are ringing night and day, are ringing as the horseman rides to take my son away.
I see him now at gallop, albeit distantly, I know that when he takes him, ne'er again will my son sit with me.
We have only just now had them, and watched them slowly grow, from children to young manhood, still but children that we know.
I hear the horseman coming, I can no longer sleep. I know the anguish that will follow, as I hear his mother weep.
I see my son now leaving for distant arid lands, I see my son now dying, on senseless desert sands.
Why do I feel such anger? Why do I feel such shame? Why do those who lead us act as if killing is a game?
For them bells are also tolling, tolling fast apace. For them there is no future, as them we will replace.
For my son it's over, their departure too late. Not just his death, but your inaction, I will grow to hate.
 But you can do your duty, you can set your sons free. Free to live lives of promise, lives filled with hope, lives free of the bloody Horseman, of the Horseman's bloody rope.
Oh, spare oh God our children, and from our country keep, the sound of mothers keening, as for their lost sons, they weep.