Credit: steveyoungforcalifornia.com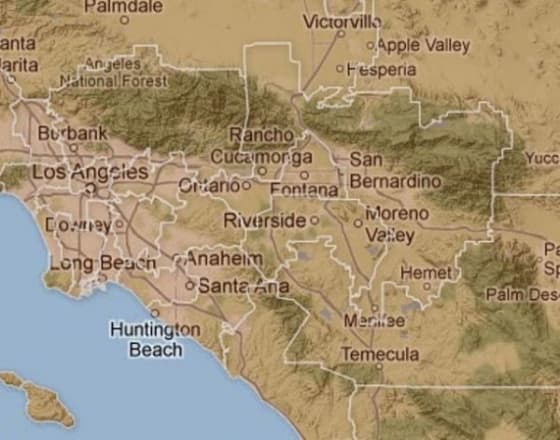 Proposition 40 passed with an overwhelming 71 percent of the vote. A rather confusing redistricting proposition, Prop 40 is a veto referendum which provides voters with the opportunity to approve or reject the Senate district boundaries approved by the Citizens Redistricting Commission.
The sponsors of the referendum were oddly enough opponents, of Prop 40. However, those in opposition of Prop 40 announced on July 12 that they would not be campaigning against the referendum, so its determination was left to the popular vote. Prop 40 remained on the ballot, and voters obviously voted for/against the referendum.
The official Voter Guide of California presented two summaries of the measure. The first summary was the proposition in full form, with a bullet point description of each measure. The second summary is of shorter form, and is how the proposition appeared on the official state ballot. Regardless, both differed from Proposition 40 as it was presented to election officials. The way the proposition read for elections officials is as follows:
"State Senate districts are revised every ten years following the federal census. This year, the voter-approved California Citizens Redistricting Commission revised the boundaries of the 40 Senate districts. This referendum petition, if signed by the required number of registered voters and filed with the Secretary of State, will: (1) Place the revised State Senate boundaries on the ballot and prevent them from taking effect unless approved by the voters at the next statewide election; and (2) Require court-appointed officials to set interim boundaries for use in the next statewide election."
The challenge with Prop 40 came from Republican activists who felt that the Commission's findings were unfair to conservatives. If voters had voted no on Proposition 40, the Citizens Redistricting Commission would have had to develop new precinct maps at a cost of $500,000.This $500,000 would be incurred one time, by counties statewide, in order to aid in the redevelopment of precinct maps and necessary election materials for the new districts.
As it stands, there will be no fiscal effect on state or local government as a result of Proposition 40, but there could potentially be increased litigation that is derived from the Redistricting Commission's findings. However, if the districts propagated by the Citizens Redistricting Commission are vetoed, then the State Senate district lines are to be redrawn by officials supervised by the California Supreme Court.