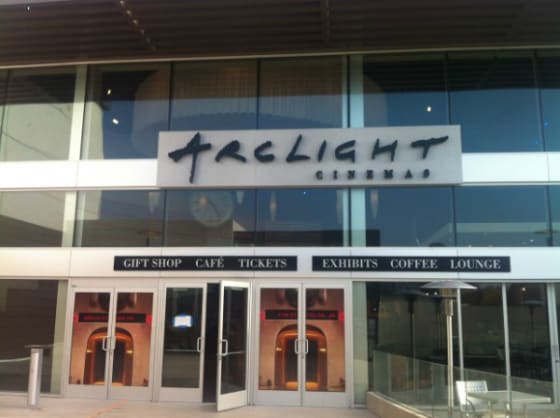 Arclight Cinemas will be opening in San Diego on November 16 in the Westfield UTC mall. Arclight is originally from Hollywood and will be venturing down to La Jolla. One may ask what is Arclight Cinemas, and how is it different from any other movie theater? Arclight Cinemas in La Jolla is more than just place to go catch a flick, as it has been an experience since its inception in 2002. Here their mission is to create the best movie going environment possible and currently has over 500,000 plus members.
Arclight enables customers to "reserve" a seat instead of waiting in long lines and you can even purchase your tickets via IPhone, IPad, or Facebook making it very convenient for customers in our digital age. They offer seats that are three inches wider than normal theater seats and double wide arm rests. Not only do they offer better seating, but a full snack bar including a cafe and bar for patrons to enjoy as well.
One of the most unique aspects of Arclight is that they offer a membership to customers which is very unusual for a movie theater. The membership gives customers $1.00 off each ticket they purchase online and all monies that are spent in the theater allows our members to accumulate points for purchase at the cafe, bar, gift ship and tickets.
Arclight La Jolla will have over 14 screens, show new blockbusters, classics, indies and have  more amenities than you have ever seen for a movie theater.
//