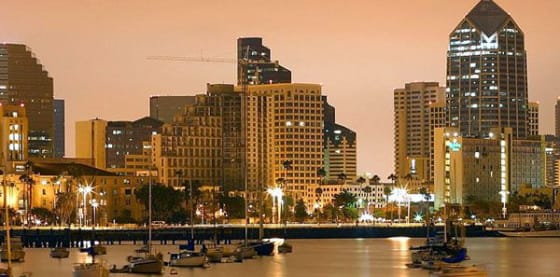 Regardless who is elected President, Mayor of San Diego, or as a member of Congress, voters have witnessed a very tumultuous election cycle in 2012. With a tense election day ahead, the city and state are anxiously awaiting their next leaders, and since there are so many candidates on the ballot, IVN San Diego has provided the an abridged guide for key races for San Diego.
Mayor of San Diego
Bob Filner (D) vs. Carl DeMaio (R)
Filner is the incumbent congressman, looking to expand the port, all the while promising to rebuild the city's numerous neighborhoods, place an emphasis on K-12 education, and foster a "blue economy" as a job solution. Filner has been particularly crucial of DeMaio, for his lack of substantial voting on key issues, as well as catering to special interest.
DeMaio is the city council member that leans on his experience as a businessman, and champions his work with Proposition B pension reform. DeMaio further looks to increase tourism, and favors the expansion of the convention center. The council member has been an active participant in a tit-for-tat of personal attack ads towards Filner, criticizing him for extensive travel junkets and failed pension plans.
33rd US Congressional District
Henry Waxman (D) vs. William Bloomfield (I)
Waxman is a veteran politician and liberal Democrat who has served in both the California and US Assembly intermittently since 1975.  His last bid for office resulted in his 2003 election to the 30th Congressional district; the position of which he is the incumbent. True to his party, Waxman's campaign website reads of the collapsed economy:  "Congressman Waxman believes the top priority for this Congress should be putting America back to work. When President Obama was sworn into office, our country was facing the greatest economic crisis since the Great Depression."
Bloomfield is the Independent candidate who aims to eliminate trillion dollar deficits, reform No Child Left Behind, and "rebuild America's economic engine." The Independent's first bid for public office, he want to "fix what's wrong with Congress."
"We will need to change Congress by sending people to Capitol Hill who are not vested in the special interests that obstruct reform, but, just as importantly, are willing to do whatever it takes to change the system to allow the solutions to our nation's problems to be implemented," reads Bloomfield's campaign site.
39th California Senate District
Marty Block (D) vs. George Plescia (R)
Block is an incumbent assembly member currently representing California's 78th Assembly District. His campaign has placed a great deal of emphasis on "attractive" issue as well: protecting public safety, providing jobs and economic development, seeking fiscal accountability and improving healthcare and education.
Plescia currently represents California's 75th Assembly District. His platform entails "getting San Diegans back to work," pension reform, and the stimulation of the economy. Mr. Plescia wants to top excessive government growth, campaigning that "The Sacramento politicians spend too much of our tax dollars on programs such as expanding welfare by reducing work requirements and early release of prisoners yet they want to raise our taxes."
51st US Congressional District
Juan Vargas (D) vs. Michael Crimmins (R)
Vargas, the incumbent senator representing California's 40th District, also serves on San Diego City Council. In a strangely political turn of events, Vargas had raised funds heavily promoting Crimmins as a Republican candidate, even though he is a Democrat. This was to ensure that Crimmins would garner enough votes, so Vargas had a better shot advancing in the primaries.
A veteran Marine Corps Officer for over two decades, Crimmins understands the relationship between the city and its large military population. Crimmins campaign site elaborates hi tance on the economy:
"I believe in the American Dream and the free market. No nation has ever taxed itself out of a recession or into prosperity. I recognize that lowering taxes will spur economic growth. Raising taxes will only serve to hurt small businesses, hinder economic growth and increase the unemployment rate."
52nd US Congressional District
Brian Bilbray (R) vs. Scott Peters (D)
Bilbray is the incumbent US Representative  for California's 50th Congressional District - serving since 2006, as well as serving the 49th district from 1995 t0 2001. For a Republican, Bilbray has a surprisingly progressive stance on health care, claiming that in order to be a great country, the health and well being of citizens should be of top priority. Bilbray served as Chairman of the House Immigration Reform Caucus, where he widely supported re-securing the border.
Peters, an economist, has served as Diego's first City Council President, where he encouraged greater accountability and efficiency in government.  Keeping up with trends, his campaign has focused on the well being of veterans, as well as praising the President in the realm of healthcare reform. Peters further emphasizes the "generational pact" regarding Social Security and Medicare.
53rd US Congressional District (redrawn)
Susan Davis (D) vs. Nick Popaditch (R)
Davis is the incumbent currently representing California's 53rd Congressional District. She wants to "hold government accountable," citing her work in separating Congress and K Street, the hub of political lobbying.
Popaditch is also a Marine Corps veteran, but has never held public office. A progressive Republican fiscally, Popaditch feels that Federal Government taxation is too high, and thus is propagating "class warfare.
For more information on other races, or information on the propositions on the ballot, visit our Election Center.