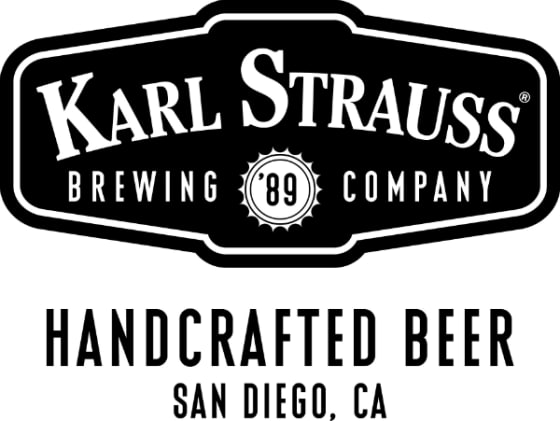 Karl Strauss Brewing Company has been around since 1989, a direct result of Karl Strauss deciding that he was fed up with retirement, which prompted him to partner with his cousin, Chris Cramer, in opening the original brewery. Strauss was actively involved in all aspects of the microbrewery, where he served as Master Brewer from 1989-2006.  His love of beer began when he spent his childhood playing amid beer barrels and sacks of fresh hops and barley in his father's brewery. Karl Strauss has seven locations in San Diego, from downtown to Carlsbad, and offers a wide variety of locally brewed beers.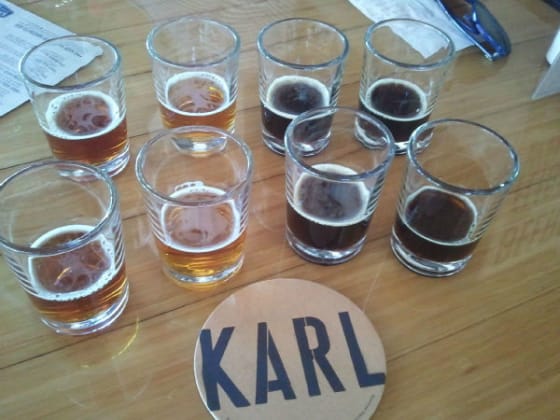 "My life's work has been brewing and if I had to do it over again, I would pursue the same path, which is to say I have no regrets." 
-Karl M. Strauss, 1912-2006
Karl Strauss Brewing Company is hosting a Decision 2012 Pint Night starting at 5PM on November 5, and lasting until after the election. The brewery is encouraging locals to get out and vote by offering $4 you call it draughts, upon showing your receipt or sticker that you voted, of course. During San Diego Beer Week, they will be showcasing a SDBW Peanut Butter Chocolate Porter through out the county. One would not think to put Peanut Butter and Beer together in the same sentence but Karl Strauss has made this happen. Their special release is an English-style brown porter brewed with peanut powder and cocoa nibs which ends up being a medium-bodied porter with smooth layers of peanut butter and chocolate.
San Diego Beer week only comes once a year so make sure to get out and support the many local breweries we have in San Diego.
//