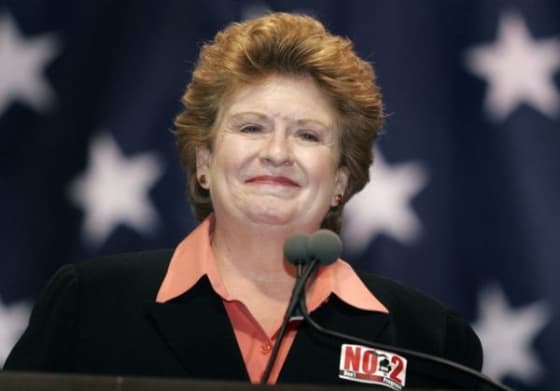 With just 4 days to go until Election Day, over a dozen polls indicate that the race for U.S. Senate in Michigan is locked, with incumbent Democrat U.S. Senator Debbie Stabenow's re-election likely.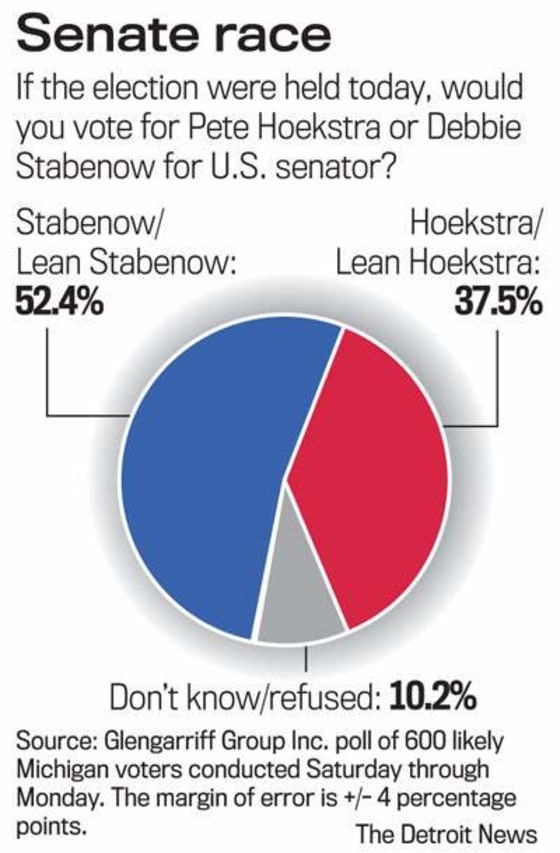 Stabenow is now leading Republican challenger Pete Hoekstra 52.4 percent to 37.5 percent, a 14.9 percent lead. As reported by Detroit Free Press, "Stabenow has led in all 13 state polls taken the last two months and has had double-digit margins in 10 polls."
Her lead can be partially attributed to the strong support Stabenow receives from independent voters in the state. A Detroit News/WDIV Local 4 poll reveals that Stabenow now has a 20-point lead among Independents. Her popularity among independents can likely be linked to her willingness to cross party lines. Stabenow spokesman Cullen Schwarz expains:
"She's passed bipartisan legislation to crack down on China's trade violations, a farm bill that cuts spending and helps grow agriculture, Michigan's second-largest industry, and creates advanced technology jobs here," Schwarz stated. "That's why she is endorsed even by Republican-leaning business organizations and has a growing lead in the polls."
Interestingly, while independent-minded voters in Michigan overwhelmingly support the Democratic candidate for Senate, Stabenow, their support for a presidential candidate is less certain. Michigan leans Democrat, but its 16 electoral votes could be up for grabs.
A Detroit poll shows independent minded voters favor Republican candidate Mitt Romney in the presidential race by a narrow lead. When asked why, Karen Shineldecker, an independent voter and schoolteacher, told Detroit News:
"Our economy is in such dire straits at this point," said Shineldecker, 43, of Ludington. "Romney is better equipped to lead the nation since he ran his own business and has to balance a budget. If someone is going to fix our economy, it should be a successful businessman."
It is important to note that Detroit News publicly endorsed Mitt Romney for President. Furthermore, a recent article published by CNN contradicts the Michigan independent poll, reporting that "among independent voters, Obama has a 42%-31% margin over Romney." One of the top issues for Michigan voters this election is the handling of the auto industry, on which Obama's campaign has spent considerable time portraying him as its savior.
The findings of the Michigan polls reveal that among independent voters, "nearly 30% say they would choose a third-party candidate or stay undecided." This is a huge portion of voters who refuse to decide between the two major party candidates, representative of an independent spirit in the Wolverine State.