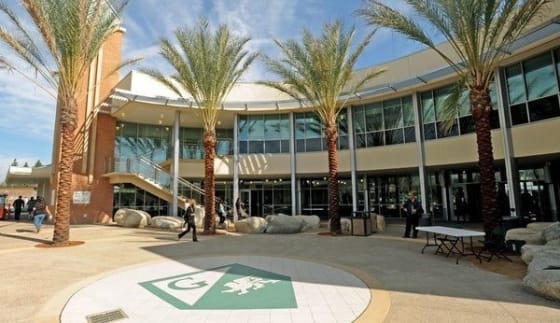 Every semester, Grossmont College's Political Economy department hosts Political Economy Week. For fall 2012, the event began today. Instructors use their campus and class times to instead lecture and present topics that are outside of the core curriculum. The objective is to inform attendees of issues in the current political climate. Political Economy Week is open to the public.
This year's schedule is as follows (times am-pm, respectively): 
Monday, October 29 9:30 – 10:45 -  Rm. 578 - The Myth of Individualism - Joe Braunwarth
11:oo– 12:15 - Rm. 575 - Overview of the Ballot Propositions - Joe Braunwarth/Todd Myers
12:30 – 1:45 - Rm. 577 - Economics of Happiness - Todd Myers/Shahrokh Shahrokhi
2:oo – 3:15 - Rm. 583 - Freedom On My Mind.  The Fight for Voting Rights for African-Americans - Brian Jennings
5:30 – 6:45 - Rm. 535B - Economic Instability and Irrational Financial Markets - Shahrokh Shahrokhi
Tuesday, October 30 9:30 – 10:45 - Rm. 577 - Top Secret America. The New Military Industrial Complex. Video discussion - Brian Jennings
9:30 – 10:45 - Rm. 325 - Lessons from History: The Great Depression vs. The Great Recession - Scott McGann
11:00– 12:15  - Rm. 575 - Health Care Puzzle: Lessons from Economics - Shahrokh Shahrokhi
11:00-12:15 - Rm. 331 - Vote No on Yes: How Power to the People Became Power to the Powerful - Brian Jennings
12:30 – 1:45 - Rm. 575 - Silent Spring Analysis - Joe Braunwarth
2:oo– 3:15 - Rm. 577 - The Ascent of Women - Joe Braunwarth
Wednesday, October 31 9:30 -10:45 - Rm. 524 - Political and Economic Impacts of Medical Marijuana in the San Diego Area - Lori Carrillo
11:00 – 12:15 - Rm. 575 - Health Care Debate and Discussion - Scott McGann/Gregg Robinson
12:00 – 1:30 - Griffin Gate Silent Spring. Film and Discussion - Brian Jennings
Thursday, November 1 8:oo– 9:15  - Rm. 579 - Gold? Stocks? Cash? The Macroeconomics of Investing - Scott McGann
9:30 – 10:45  - Rm. 325 - Seeds of a Recession: Analysis of the U.S. Housing Bubble - Scott McGann
11:00 – 12:15 - Rm. 522 - Is an Equal Society a Better Society? - Will Cummings
12:30 – 1:45 -  Room 575 -  Liberal/Conservative Debate - Will Cummings/ Scott McGann
2:00 – 3:15  -  Room 577 - Political Transitions and American Sino Relations - Todd Myers
Friday, November 2 9:30 – 12:00 - Room 575 - The Heist: Who Stole the American Dream? - Denise Schulmeyer
From Political Economy Week's schedule, we can see that the Grossmont faculty covering a wide-range of topics. Instructors and notable guest presenters do their best to objectively present the issues while offering several opinions.
Dr. Todd Myers, a professor and participant of Political Economy Week, told us why the public should consider attending a presentation:
"The events are open to the community as part of the public mission of the community colleges to create a better informed citizenry. Anyone who loves politics and wants to get a little deeper than the surface would benefit by stopping by Grossmont during Political Economy Week."
Candidate Gregg Robinson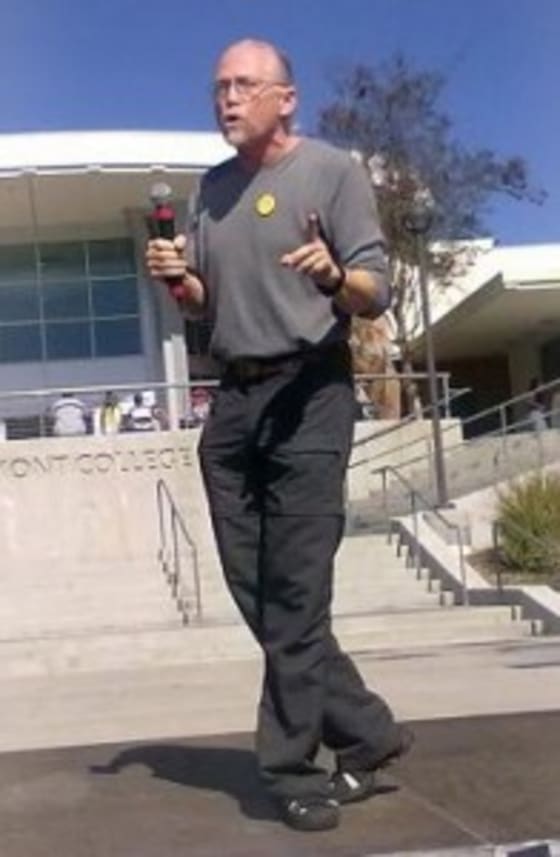 San Diego County Board of Education candidate Gregg Robinson will be participating. On Wednesday, he will be covering the health care market with fellow instructor Scott McGann. Gregg Robinson is a professor of sociology at Grossmont College. He holds a Ph.D in Sociology of Education from UC San Diego and is a long-time political activist.
The Grossmont-Cuyamaca Community College District (GCCCD) has Proposition V on the ballot this election. It is a $398 million bond measure to help with the campuses' technology and infrastructure. East County voters will be deciding on the bond measure as it will affect their property taxes. Since Political Economy Week takes place on Grossmont's campus, Proposition V could be used to help take the event further in its recognition and professionalism.
Grossmont College is located on 8800 Grossmont College Drive in El Cajon.
For more background on Grossmont College's Political Economy Week, read our story on the locally renowned event: http://ivn.us/san-diego/2012/10/02/grossmont-college-changes-pace-political-economy-week/.