In California, voters will be presented with a choice of whether or not to end the death penalty by voting for or against Proposition 34 this November.
According to the California Legislative Analyst's assessment, the passage of Prop 34 would save an estimated $100 million annually in the first few years and grow to about $130 million annually thereafter. Opposition to the California proposition relies largely on emotional appeal to the death penalty's deterring effect.  Focusing on narratives of families of murder victims, the Case Against Prop 34 is part of a campaign to preserve the California death penalty.
In an election where money plays such a large, and arguably disproportionate, role, it is important to look at the top donors and campaigns funding both the "Yes" and "No" campaigns. The top two funders are Nicholas Pritzker and the Atlantic Advocacy Fund, where their $6 million comes from 4,000 individual donors, all giving between $5 and $1 million. Californians for Justice and Public Safety falls far behind, only reaching $0.245 million. The "Yes" campaign has almost 25 times more campaign cash on board, which is reflected in their social media strategies.
The Yes on 34 campaign has embraced a heavy social media strategy, using Twitter to interact, engage, and inform California Voters from the account @SAFECalifornia. The 1,000+ following is showcased frequently on the page with retweets and responses coming from the Yes of 34 manager. The account also taps into their audience by thanking supporters for their part in ending the death penalty, sharing videos and images, and tweeting out polls and statistics.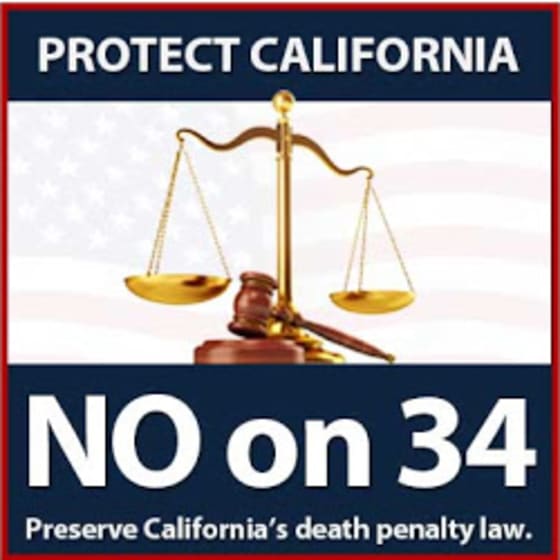 On the other side, the No on 34 campaign has yet to create an active Twitter account, ignoring the importance of an online strategy in an era where more than 80% of eligible voters are online. While tweeting frequently, the VoteNO34 campaign has few interactions with followers. The account has under 100 followers.
While social media statistics are not the end-all be-all of a campaign, they are playing an increasingly important role in state and local elections. As November 6th nears, California voters are debating the merits of the death penalty on Twitter.
And in the fight to end the death penalty in California, every tweet counts.