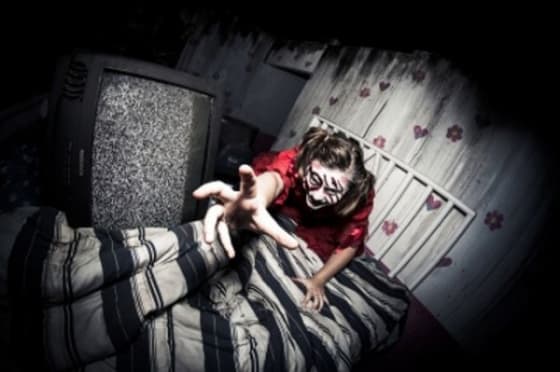 The Haunted Trail at Balboa Park is the coolest place to go on Halloween weekend. Welcome to families, singles, and die-hard Halloween aficionados, the Balboa Park Halloween special is endless fun. And for seventeen dollars, it's a bargain for professional scares.
The event begins with, of course, a line but unlike corporate funded Halloween events in the likes of Knotts Scary Farm and Halloween Horror Nights at Universal Studios , the Haunted Trail makes an effort to keep its patrons entertained throughout. Even in the line to pay, there is a zombie flash mob, in professional makeup and dancing in a perfect unison to a monster mash like dance routine.
After waiting in line for a maximum of five minutes, your "group" (the people you came with/ in line with) are free to go to various horror-themed concession stands and then guided to enter the first of many mazes the trail is filled with. The mazes are what set the Balboa Haunted Trail apart from other Halloween attractions. The monsters, zombie girls, and other scary creatures await you (spoiler alert) in the mazes in totally unique costumes and Halloween personas.
The mazes are actually mazes, not just guided tours through tents with a few monsters around the corner; one enters individually or with their group and has to find away out of the maze, encountering trapdoors in black light glow while heart quickening music and screams (both recorded and very real) play in the background.
The trail itself is masterfully decorated and again peppered with more than a few creatures, especially of the zombie persuasion. It is divided by themes and have different horror based performances along the way. Highlights include the "school bus" and "final scare."
The crowd, according to Haunted Trail reps, is the most exciting on Halloween weekend. Lines can pretty long but the other thrill seekers seem to make the experience worth while also, at the very least seeing everyone's costumes will keep you entertained.
Tickets are available for the Balboa Haunted Trail at www.hauntedhotel.com. Public parking is available in and around the park itself. Haunted Trail suggests arriving before 8pm to avoid long lines. On site tickets are available but are CASH ONLY.