Indian Food In San Diego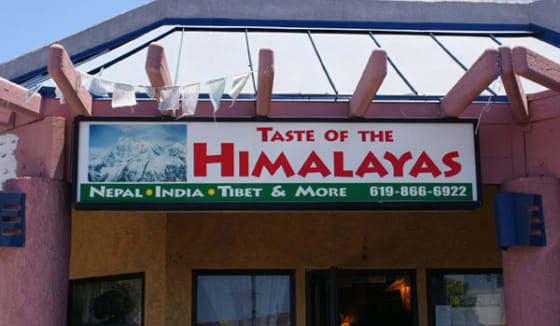 In the overwhelmingly corporate area of Mission Valley, there is hardly anywhere to eat that isn't a massive franchise like Denny's or Chili's. Although these kinds of restaurants can be nice at times, they get rather boring.
"Indian food.. what is Indian food?". Curry, spices, and other unfamiliar ingredients. Leaving Mission Valley all the way to Sports Arena, Indian cuisine was in the near future.
The restaurant was decorated with all kinds of things from the culture, as well as matching music playing in the background. The waiters and waitresses were all courteous and helpful with the menu, which was rather extensive. It was recommended to order chicken tikka masala, with a mild spice ranking of three out of ten. Others at the table ordered an assortment of things unheard of, and most ordered a spice number of seven.
When the food arrived it was accompanied with white rice and naan bread. I took a bite and it was amazing. You can tell the spices they use are the real deal and they have an amazing cook in the back. Plus the naan bread is made to order, so it comes fresh out of the oven and brought right to the table. You can't really say anything bad about a freshly baked hot piece of bread.
It is highly recommended to anyone for Indian food in San Diego to stop by this place, because it will truly blow you away. Now you may ask, how would someone like me have the authority to say this place is amazing? Well, since eating at the Taste of the Himalayas I have tried many other Indian restaurants, and none have even come close to the quality and taste of the food. This place is truly a little hidden gem tucked away behind Target in the heart of Sports Arena. Give it a try you won't be disappointed.
Check out their website here.