Credit: Newsday.com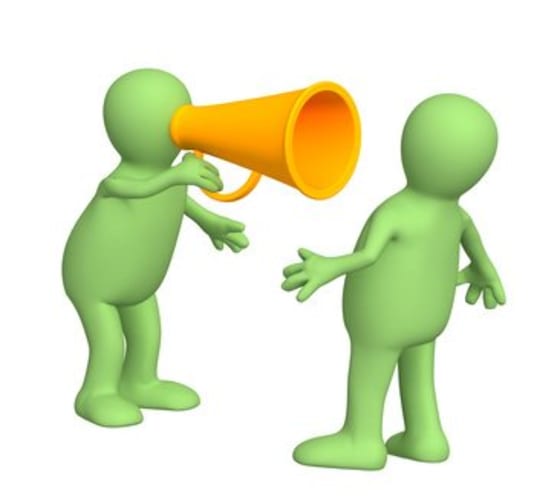 As our country gets ready to vote on Tuesday, November 6th, 2012, this election season has been marked with a period of tense partisan strategies from both sides of the political spectrum. The partisan attacks from both the Democrats and the Republicans have not only been seen at the national level but also down into the local congressional elections.
The election on Long Island between incumbent House of Representatives member Tim Bishop (D-NY) and his Republican challenger Randy Altschuler has been no different, although a majority of the attacks from both candidates have been through groups known as super PACs. The attacks have been mainly focused on Tim Bishop's recent ethics problems plaguing him this election cycle.
The pace of negative attacks have been high from both sides of the campaign, as both sides attacked each other personally, using super PAC money and using their own commercials. The attacks of both Tim Bishop and Randy Altschuler, have been both personal toward the candidate and toward the candidate's families.
The attacks started before the campaign kicked off, according to Tim Bishop as he was quoted as saying,
"Before we had run a single ad, before we had said anything at all, July 28, Mr. Altschuler has a press conference in front of my office in Patchogue to attack my daughter and my wife."
On the other side of the campaign, Tim Bishop has attacked the Republican challenger for outsourcing American jobs. Starting with their 2010 election and continuing into this current election cycle in 2012. The chief component of Tim Bishop's attack ads on Randy Altschuler,  have claimed that the Republican challenger has outsourced jobs in his private sector life.
Reacting to their first congressional debate held on October 1st, 2012, in St. James, Long Island, Tim Bishop spokesperson, Robert Pierce is quoted as saying, "It's outrageous to call middle- class teachers outsourcers after making millions of dollars founding, running and then selling a company that's only business is outsourcing." The change in pace in partisan attacks came in a debate that took place two days before the partisan attacks continued on October 3rd, when on October 1st, 2012, the two candidates were "forced" to give each other two compliments.
The first two came from Congressman Tim Bishop complimenting Randy Altschuler. The first positive compliment he gave was that he said "I have admiration for his work ethic" and the second compliment given was when he said "He's worked his tail off." On the challenger's side, Randy Altschuler called Tim Bishop "very sincere in his beliefs" and for his second compliment he went on to say, "I think we want people in the House of Representatives who believe what they're voting for and standing for it."
This debate has shifted the poll number in Altschuler's favor as Independent voters have shifted to Altschuler's side and have given him  a 39% to 30% of the vote while 5% of the voters remain undecided. However, the Independent voter continues to play a big roll in this election as as wrbctv.com reports that if the voter's who are undecided in this election who they would prefer in the overall category, the undecided voter chooses Altschluer over Bishop 49% to 46 % and in a category stated "opinion of both," Altschuler has a 10 point lead of 54% to 44%. Ultimately, the independent voter will have a major say in who wins this election in New York's first congressional district as the candidates are locked in a heated and partisan battle for the congressional seat on Long Island's east end.
These independent voters will also decide whether negative partisan strategies are sufficient for winning elections in the future.