Credit: bean-about.com/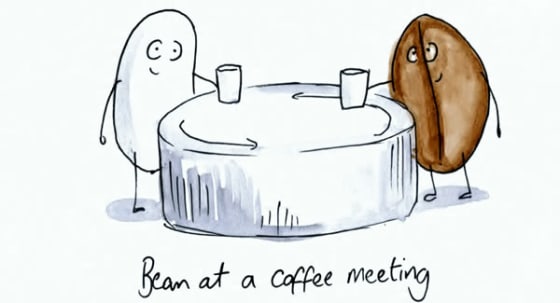 San Diego is a great place to network professionally. There's networking opportunities as well as events to network at all over the place. In April of 2012 there is a huge social media event called Social Media Marketing World. The event will have the big names in the social media world. Tickets are $897 until Nov 1.
There are so many marketing techniques that have to be utilized these days and it's not getting any easier. Just having a website isn't enough. It is necessary for businesses to have a website, make sure it comes up in search results (Search Engine Optimization), be active on social media, get out to events, have email newsletters, pictures, video, and network offline as well. Part of networking offline is going to events, meeting people, and one of the most important facets is coffee meetings.
Often times at bigger events it can be a little tiresome trying to go around to everyone, giving the elevator speech, exchanging cards, and then repeating the process. One can maximize that little time with each person to schedule coffee meetings.
If done properly it can be utilized greatly, especially when involving a start up business and need to make connections.
Some benefits of coffee meetings:
Most of the time they are very easy to schedule. Often coffee or tea is a part of someone's daily routine and can be fit in.
Face to face - there are still a lot of people that would like to see a real person.
It's cheap - even buying the other person's coffee only costs an extra three to five bucks.
There is potential that they will become a client
With enough coffee meetings, one will have the ability to refer people to each other based off those meetings and with networking/referrals you have to give a lot in order to receive.
Coffee meeting protocol:
Always set a specific amount of time before the meeting. Say you have to leave in thirty minutes to an hour.
Prepare beforehand - research the business, and be ready to present.
Find out exactly what the business is looking for.
Don't leave it open ended. Schedule another time to talk with them to keep things moving forward.
Meetup.com is another great resource to use. There are meetups for just about anything. Find a few meetups to go to regularly. Attend a SEO/WordPress meetup which is phenomenal and will be starting a Social Media for professionals meetup soon.
Happy Networking!