Photo: Russell Yip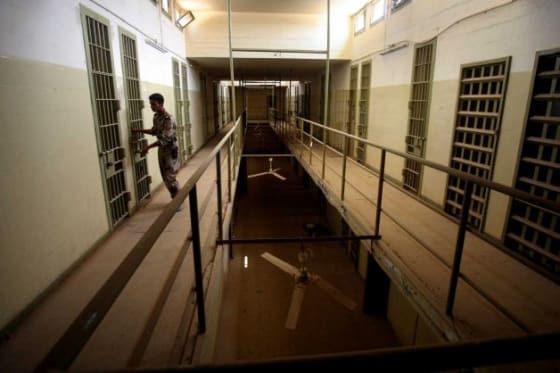 Another bizarre move by Stark, 81, the Democrat House Representative that has held his seat since 1973, resulted in legal action this week. Thanks to the Top-Two open primary in California, the incumbent faces a fellow Democrat as his challenger: 31 year old Dublin city councilman, Eric Swalwell. The Fremont district race has become one of California's tightest competitions this election year, and one of the strangest, with Pete Stark trying desperately to hold onto another term in office.
Stark has become infamous for his erratic and unpredictable oratory and campaign tactics, and was caught up in another controversy this week. According to a report by the San Francisco Chronicle, Stark accused a Castro Valley real estate Broker, Otto Catrina, of making donations to Swalwell, calling him "shady" and a big-money "developer."  Essentially, Stark is alleging Swalwell of "pay-to-play" politics. Swalwell denies these claims.
This morning Catrina, a Swalwell supporter, told IVN that he was surprised about the mailer's accusations. "My first reaction was that I'm not a developer," he said, "I've never developed anything in my life." He added that there is nothing wrong with developers, that "they're creating jobs which we need."
Catrina noted that Stark knows that he was the past president of the Bay Area Association of Realtors and that he is concerned that what is going on in Washington isn't enough. Swalwell, he continued, has been attending Association meetings and has made an effort to understand the going-ons of the current market in the area. Catrina insisted that this mailer is nothing more than "a hit piece." He has hired an attorney in the matter.
The Stark campaign could not be reached for comment.