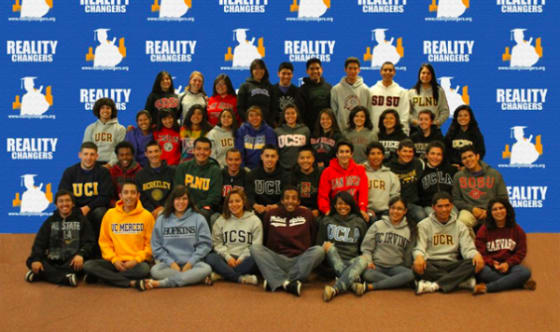 The City of San Diego spends a large amount of their budget to fund gang prevention programs, after-school programs and public safety departments. But less resources are made available to underprivileged San Diego youths looking for a college education. Beneath the headlines and the popular political discussions, there are San Diego leaders, like Reality Changers, who all-to-often go unrecognized for the seemingly impossible opportunities they bring to their fellow community members.
One of the top priorities for each of San Diego's Mayoral candidates Bob Filner and Carl DeMaio is education. Both candidates have openly made the statement that they are committed to supporting students throughout the City of San Diego. Most people would think that this is a school board concern and not for the top official leading the City; but its more than that.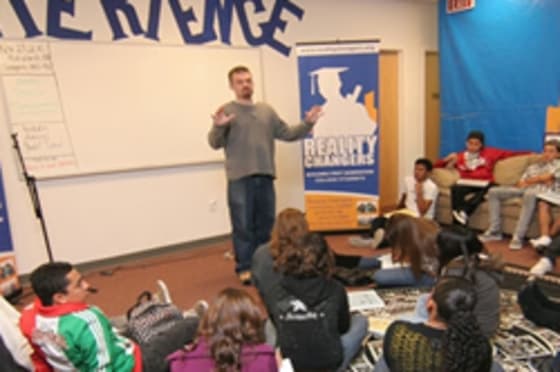 After working with gang members for five years, Reality Changers Founder Christopher Yanov felt that telling kids what not to do was simply not changing the behaviors of our young people or the statistics of gang activity. Yanov found that most inner-city teenagers today know more people who have been shot or killed in the street than people who are on the road to college.
As a response, Reality Changers began in May 2001 with four 8th grade students at a church near downtown San Diego with the hope of building first generation college students.  To date, Reality Changers graduates have obtained over $25 million dollars in scholarships to colleges throughout the United States and has become California's leading tutoring program for college scholarships. Investing in such programs like Reality Changers has created a pipeline of new leadership, potential home-buyers and a skilled workforce to ensure a vibrant community and neighborhood.
//