As the presidential candidates butted heads on domestic policy, those watching turned to the Internet to follow and participate in the first presidential debate. News organizations live-blogged the action, politicians hosted Google+ Hangouts, Tumblr live-giffed the debate, and voters voiced their frustrations on social networks. In a flurry of 140-character messages, people from all across the country gathered on one platform, Twitter, to discuss the 2012 election, making Twitter the clear winner of last night's debate. Generating over 10 million tweets, last night's presidential debate was the most tweeted about event in U.S. politics.
https://twitter.com/gov/status/253670806062788608
https://twitter.com/gov/status/253689859464630272
This chart provided by Twitter's official @gov account shows the peaks of tweets generated during the 90 minute debate:
At around 9:34 p.m., conversation spiked around Romney's Big Bird comment, reaching 135,322 tweets per minute. Romney's exact quote was as follows:
I'm going to stop the subsidy to PBS. I'm going to stop other things. I like PBS. I love Big Bird. I actually like you too. But I'm not going to -- I'm not going to keep on spending money on things to borrow money from China to pay for it. That's number one.
And then, a meme was born.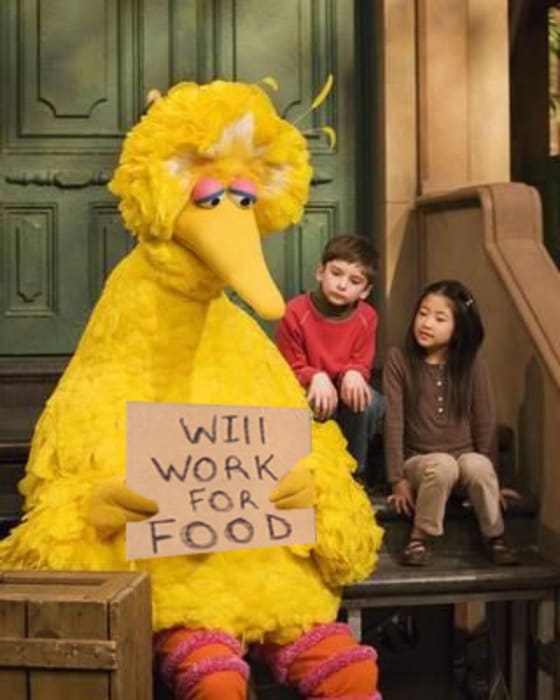 Parody accounts like @BigBirdRomney and @SadBigBird were created within minutes of the comments, showing the power of Twitter as a tool for users to report on events in real-time. The official Sesame Street Twitter account even got in on the joke, tweeting:
https://twitter.com/sesamestreet/status/253852653367468032
Did you follow the first presidential debate online? If so, who do you think were the winners and losers of last night's debate?