While most news sources, IVN included, will be live-blogging the debate, the staff at Tumblr will be hard at work, creating animated gifs highlighting the best and worst moments of tonight's debate. In a blog post from the staff, Tumblr writes:
Elevating the discourse as only Tumblr can, we'll have a crack team of GIF artists cranking out instant animations of the best debate moments, from zingers to gaffes to awkward silences.
Coverage of the debate via gif will start at 9pm EST (6pm PST) and can be found here. To get the full story behind each gif, you can follow this liveblog at the Guardian. For more from the staff at Tumblr, check out their Elections page, which features a collection of the best photos, videos, and memes of the 2012 Election, like this recent reblog from The Daily Feed, visualizing expectations for tonight's debate: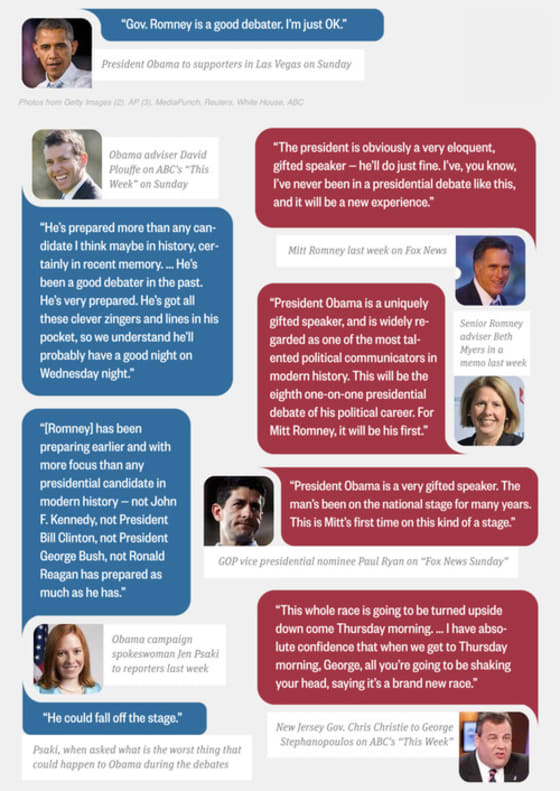 How will you be following tonight's debate?