Credit: The Sacramento Bee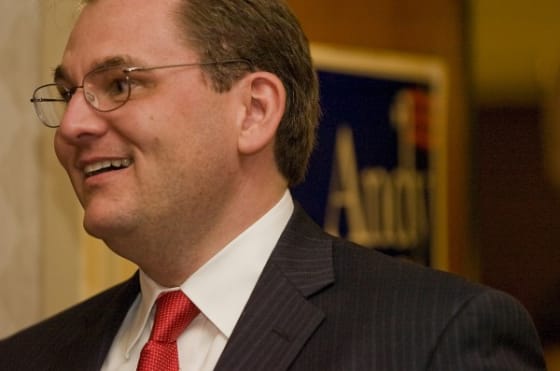 Recent changes to the California primary process have allowed two Republicans to face off in the general election in the 6th District General Assembly race. Incumbent GOP Assemblywoman Beth Gaines from Rocklin must defend her seat against the candidacy of Andrew Pugno, a local Republican lawyer and small business owner. The California open primary system pits all candidates from all parties against one another in a single race. The general election features a head-to-head race between the top two candidates in the primary, which, this time, happened to both be Republicans.
At the start of the race, Assembly candidate Pugno vowed to support Gaines if she were to win the primary. According to an interview with The Sacramento Bee, Pugno was quoted as saying, "If I came in behind Beth Gaines, I would honor the expression of Republican voters and endorse her campaign and not actively campaign myself." However, after coming in second in the primary race, Pugno has decided to reverse his pledge to endorse Gaines and instead will continue his campaign.
Assemblywoman Gaines' own refusal to make a similar pledge at the start of the race might have factored into Andrew Pugno's decision to press on in the general election. Pugno's fundraising materials made note of this as he continued to raise money after Gaines came in first in the primary. Pugno also cited Gaines' attack ads as a reason to reverse his pledge, claiming the commercials, which characterized him as a litigious trial lawyer with ties to a group caught in a legislative junket abuse scandal, were based on "lies." Andrew Pugno's website linked an article from The Sacramento Bee which indicated that he was not affiliated with Pacific Policy Research Council, the non-profit group which allegedly facilitated legislative junkets to Hawaii.
According to the LA Times, Gaines had $36,335 on hand as of the last available fundraising report, dated June 30. Pugno had $4,303 left in his campaign account, having received a donation from Republican Assemblywoman Shannon Grove of Bakersfield. Andrew Pugno is the author of Proposition 8, the California ballot initiative currently facing a Supreme Court challenge, which bans same-sex marriage.