Photo courtesy of brewbooks, Flickr.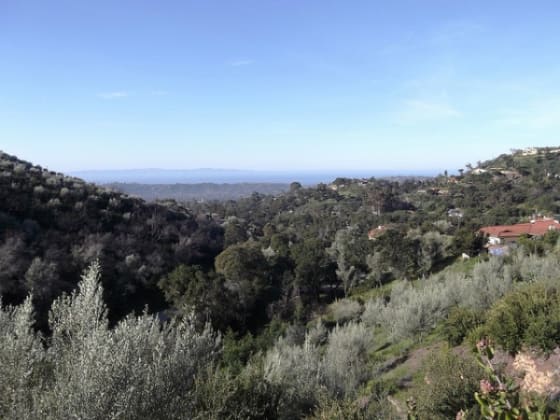 Incumbent Democratic Congresswoman Lois Capps is in a very close race with her Republican challenger for Congressional District 24, Abel Maldonado. Capps and Maldonado are considered nearly equal in their chances at representing CD 24, which covers such Central California regions as Santa Barbara, Santa Maria, San Luis Obispo, Orcutt, Atascadero, Lompoc, Templeton, Isla Vista and Morro Bay.
Capps has faced little serious opposition since 1998 (when CD 24 was CD 22.) In 1998, she successfully ran to take over the seat left by her late husband, Walter Capps. In 2000, redistricting helped her to enjoy comfortable reelection margins for a decade. The result of a 2010 redistricting, however, may harm her chances of an easy reelection, as the newly drawn map now includes a definitely more conservative collection of communities.
Capps, a Democrat, is widely painted as a more liberal representative. On her official website, Capps outlines her stances on hot-button legislation, including health care. Capps expresses support for President Obama's signature health care legislation, the Affordable Care Act, which is a polarizing issue for many. Capps notes that the Affordable Care Act "makes significant investments into... controlling health care costs. Moreover, the new law shifts our system from a sick-care system focused on the number of services you receive, to one that promotes prevention, wellness and improved quality of care. The reforms in this law will benefit the health of our communities and our economy by reducing the long term deficit."
Drawing a contrast between Capps and Maldonado on the intense issue of health care and Medicare, a September 13 posting on Capps's reelection website noted that the more conservative "Mr. Maldonado is supporting the Romney / Ryan ticket to turn Medicare into a voucher program and privatize Social Security... Congresswoman Capps is the only candidate in this race to repeatedly oppose the Ryan Plan to end Medicare as we know it."
While both Capps and Maldonado set their best foot forward on their respective websites, plenty of barbs and tough words have been exchanged between the two. On a September 15 Facebook post, Maldonado aligned Capps with former House Speaker Nancy Pelosi, a polarizing liberal figure: "Rep. Capps is on the side of Nancy Pelosi and Harry Reid - who believe government builds businesses and creates jobs."
Maldonado's election website lists some of his main issues as "Encourage Investment in America," "Stop Excessive Spending," and "Advocate for Improved Health Care." Maldonado's site specifically lists his opposition to "fines for those who don't have health care," a reference to a fine for non-compliance, one of the hallmarks of Obamacare. (Interestingly, both Capps and Maldonado claim to be against privatizing social security, though the Capps campaign accuses him otherwise.)
Both candidates have accused the other of tax evasion and shady financial dealings over the course of the campaign, though both respectively deny such allegations.
Capps, a more-than-10-year veteran of the district, has the benefit of years of familiarity with the role. Maldonado has been working to appeal to voters as an outsider. In a posting on his site, Maldonado played up his 'outsider' status, musing "I don't think I ever truly understood what people meant when they said that someone had 'gone Beltway' or had 'gone Washington' until this election. Last night... for the first time it really hit me - the person running for re-election [Lois Capps] is not the same person who was elected 14 years ago... The vision I am communicating to the 24th Congressional District is about creating jobs, ending bailouts and leveling the playing field with China so America can be prosperous again. That's what I'm for."
In an election season in which incumbents, the president included, may not be so safe in their reelection bids, Maldonado's local 'outsider' status (despite having been the state's Lt. Governor) may be his best selling point.