In the last year, we have seen the rise of social media sites such as Facebook, Twitter, Google+, and Instagram in political campaigning, with both national and local candidates utilizing the immediacy of social media as an integral component to their campaign strategy. Tweets and Facebook posts target voters, humanize candidates, and spread breaking news in real-time.
The rise of social media, however, is not isolated to the United States, as can be seen in the importance placed on social networks in political protests abroad. The Arab Spring, for example, evidenced the power of social media in organizing and communicating political unrest and protest.
Open-site, a free online encyclopedia, put together this video to show the intersections between social media, politics, and social revolution. Called "Hyper-Revolution," the video highlights the growing visibility of social media around the world and its influence in social protests.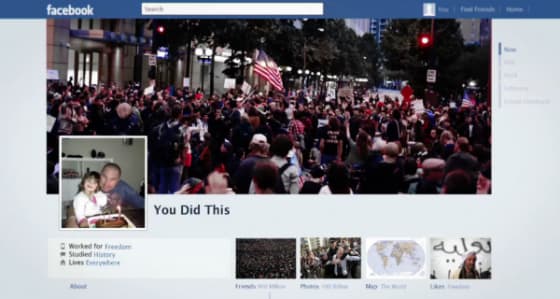 Some telling statistics include:
Social networking sites reach 82% of the global internet population
90,000 people pledged to join Egyptian protests via Facebook
Close to 4 million Facebook posts reference "We are the 99%"
The video goes on to document the growing trend in the use of social media for political protest, citing that "technology and social media allow the rapid exchange of information and ideas, leading to shared knowledge and eventual action."
Watch the video here and let us know what you think: What place does social media have in political protests?