Credit: wbur.org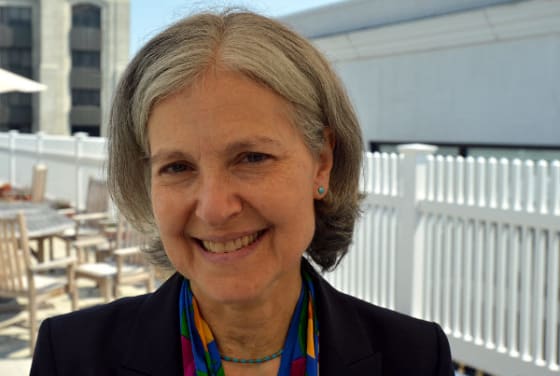 A Green Party TV ad from the Jill Stein for President campaign is airing nationwide after Google TV Ads initially rejected it because of an intentionally bleeped out word. Google said the ad contained "inappropriate language" and refused to broker the ad on cable and satellite, even though the word in question was more implied than actually heard.
The Stein campaign immediately countered with a social media campaign designed to get Google to relent, exhorting supporters to call Google and ask them to rescind their decision.
Never mind that these ads already comply with FCC regulations regarding appropriate content, what Google does not seem to understand is that federal law prohibits broadcasters from censoring ads submitted by candidates for public office.
Google blocked the ad on Tuesday. By law, primary ads had to run before the close of the Democratic Convention. Thus, the Green Party had two days to mobilize and get Google to back down - and they succeeded in just a few hours.
The Green Party won a public-relations battle with Google on Tuesday, forcing the company's television advertising division to book time for a commercial in which its presidential candidate uses a (partly bleeped) obscenity to describe the policies of the major-party candidates.
http://youtu.be/vaObRxkX8K4
The bleeped word in the ad occurred during an interview with Stein.
Stein argues that a Green Party President would mean an end to unemployment, to foreclosures, to student debt, and corporate rule. "We're not talking spare change," says Stein. "We need a revolution." In the interview, Stein's fervor culminates in some strong language-- to which she adds, "I can't believe I just said that, but that's how I feel."
The ad is notable for two other reasons. Jill Stein is the first Green Party presidential candidate ever to receive federal matching funds. Her campaign did this by raising at least $5,000 in each of 20 states, a task made harder by the long-time refusal of Green Party to take corporate or PAC money. Qualifying for matching funds marks a major milestone for the Green Party as does their rapid response success in pressuring Google to broker the ads.
In addition, the ad is running nationally. Campaign manager Ben Manski says Democrats and Republicans focus almost entirely on swing states after the conventions, "leaving voters in other states feeling abandoned and unimportant." By contrast, the Green Party is running ads everywhere and thus is talking to all voters.