As part of our effort to report on social media trends, tools, and technology, we will be periodically recognizing politicians, candidates, and political organizations who are utilizing social media in effective and creative ways. 
Rep. Jared Polis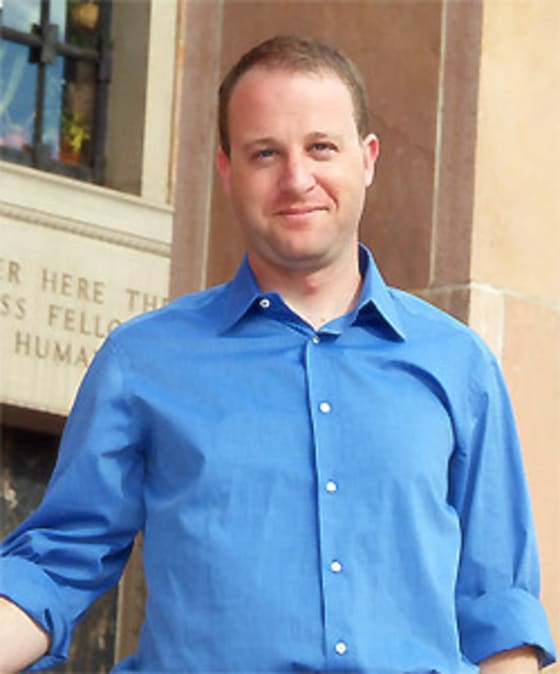 Name: Rep. Jared Polis
Social Media Stats:
Facebook: 18,879
Twitter: 37,083
Quote:
"I use these platforms myself, so they have an authentic voice. You're not going to connect with users with nothing but canned messaging and press releases. You have to 'get' the unique language of each medium." - Polis to POLITICO
Why he made the cut: Rep. Jared Polis of Colorado made this week's cut because of his recent victory in the annual Member Online All-Star Competition among Democrats. This year marks the third year of the competition, which pits Democratic members against each other in a three week race to see who can attain the most new Facebook fans, Twitter followers, and YouTube subscribers. This year, the competition amounted in a total of 139,000 new Facebook fans, Twitter followers, and YouTube subscribers, almost three times as many as last year's competition.
How did he do it? Well, Rep. Jared Polis isn't new to the Internet. As reported by Politico:
He's been publicly campaigning for "internet glory and karma," as he put it last month in a post on Reddit, where he asked users to "upvote this post and most importantly like my facebook page and follow my twitter."
Across the isle is young Congressman and Republican Justin Amash who took home the prize as MVP in the Republican New Media Challenge, a similar annual competition featuring Republican Representatives competing to attract the most new followers on Facebook, Twitter, and YouTube.
Here are a few more reasons why we like Rep. Jared Polis:
He manages his own social media. This means when he responds or retweets, which he often does, it's actually him talking to his followers, on Facebook and Twitter.
He tweets regularly, around 3 times a day, providing a steady feed for his followers.
He picks up on trending topics on Twitter:
https://twitter.com/jaredpolis/status/232684059942346752
He posts pictures of his family on his Facebook Page, humanizing him and also sharing really cute pictures of his son.
While he maintains a level of professionalism on his social media pages, he is not strictly business.
https://twitter.com/jaredpolis/status/230082186739609600