Credit: dailybeast.com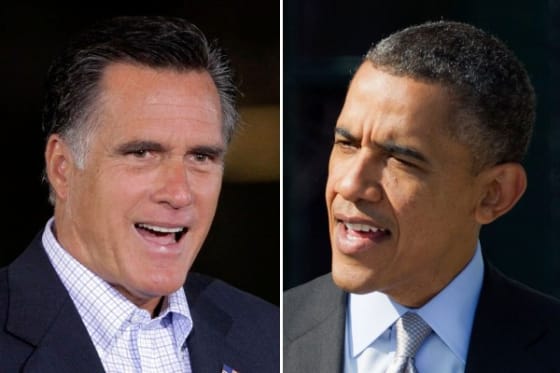 Obama and Romney traded proverbial blows on Wednesday over a controversial lawsuit the Obama Administration filed in Ohio. The lawsuit is a response to a May repeal by Ohio Governor John Kasich (R) to establish a cut-off date for early ballots, with the exception being active duty US military personnel and their families. The Obama Administration and their supporters feel that the special exception made for military personnel is unconstitutional and could be abused.
Romney took to Facebook and his campaign website to condemn his opponent for the lawsuit, stating:
"President Obama's lawsuit claiming it is unconstitutional for Ohio to allow servicemen and women extended early voting privileges during the state's early voting period is an outrage. The brave men and women of our military make tremendous sacrifices to protect and defend our freedoms, and we should do everything we can to protect their fundamental right to vote. I stand with the fifteen military groups that are defending the rights of military voters, and if I'm entrusted to be the commander-in-chief, I'll work to protect the voting rights of our military, not undermine them."
His comments lead the reader to believe that Obama is infringing on service member's rights, but are his statements accurate? There is a lot more going on than a disagreement on military rights.
Ohio is an important stop on the campaign trail for both candidates. In 2008, when Obama won Ohio, a whopping 1.4 million votes were cast early. In 2008, voters were permitted to cast their ballots early, up until 72 hours before the election. The only exception to this rule is military service members, who may vote during the interim period, as determined by the Uniformed and Overseas Citizens Absentee Voter Act. Romney's camp (and 15 military rights groups) saw the lawsuit as an affront to the rights of Ohioan service members.
The Obama campaign quickly fired back after being confronted with these allegations, explaining:
"What that lawsuit calls for is not to deprive the military of the right to vote in the final weekend of the campaign. Of course they should have that right. What that suit is about is whether the rest of Ohio should have the same right..."
What may have begun as a move to level the playing field by the Obama campaign has escalated quickly to a matter of Constitutional rights with Ohio's 18 electoral votes hanging in the balance. Will Obama's unpredicted misstep onto the toes of military service members affect which way Ohio will swing? Or will Romney's harsh character attacks on the president cause more harm than good for his campaign? The hearing for the lawsuit is scheduled for August 15 - until then, both parties will have to step lightly.