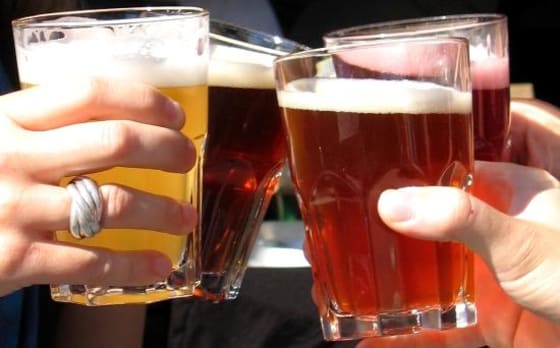 Cheers! For the 27th year in a row, worldwide production of beer increased, says the Associated Press. A new report commissioned by Kirin Holdings, a Japanese brewery, said 50.9 billion gallons of beer were produced last year. That's a 3.7% increase from 2010.
Who is the leading beer producer worldwide?
Hint: It's not the countries who produce Heineken, Guinness, Fosters, or Bud Light.
Turns out the Chinese are the world's largest beer producers according to the report, reports the AP. China accounts for roughly 25% of world beer production.
The United States ranked second, followed by Brazil and Russia.