Credit: Kerry Bentivolio Facebook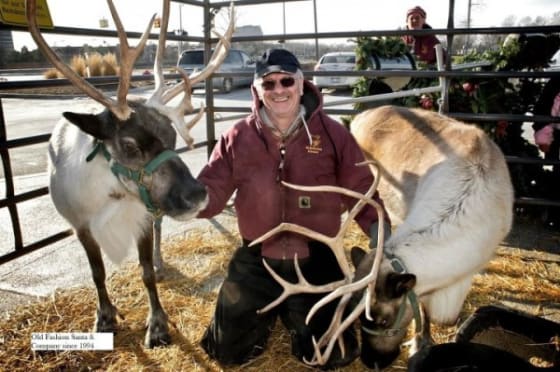 Tea party candidate Kerry Bentivolio won the GOP primary in Michigan's 11th District after trouncing a write-in challenge from party establishment pick, former state Sen. Nancy Cassis.
The story unfolding in Michigan's 11th District this summer is anything but normal. Rep. Thaddeus McCotter resigned on July 6th after failing to qualify for the primary ballot. Massive discrepancies were found concerning his petition signatures, with as many as 85% rejected as invalid.
Enter Kerry Bentivolio, who up until July was under the radar as a spare Republican candidate in a pre-decided district. With Rep. McCotter's departure from the race, Bentivolio was left as the only GOP candidate on the ballot.
His biography is interesting, if not unconventional. Bentivolio has caught national attention as the "Santa Claus candidate", as he is a reindeer rancher and impersonates Santa Claus during holiday sleigh rides. He has no political experience. And then there is his appearance in a low-budget movie about the 9/11 conspiracy.
Needless to say, Bentivolio is not who the Republican Party had in mind to replace Rep. McCotter. The GOP establishment attempted to address the vacuum with a run by former state Sen. Nancy Cassis as a self-funded write-in candidate, who at one point was outspending Bentivolio.
Then FreedomWorks PAC, Liberty for All, Rep. Justin Amash and Sen. Rand Paul endorsed Kerry Bentivolio, and the whole game changed. Hundreds of thousands of dollars poured in on his behalf.
"Bentivolio is exactly the kind of representative America needs in Congress right now – a strong, common-sense advocate for liberty," said Max Pappas, Executive Director for FreedomWorks PAC, in a statement last week. "As a dedicated citizen activist, Bentivolio had the conviction to take on an entrenched incumbent when no one else would."
While Tuesday's results will be seen as a victory for Bentivolio and his tea party supporters, the outcome may give Democrats an opportunity in a district that previously was uncompetitive. Recent redistricting actually made the district a safer Republican seat, says the Detroit Free Press.
Bentivolio will face off against Democrat Syed Taj in the general election.
If Tuesday night's results are any indication, Bentivolio and his helpful outside backers will stage quite a challenge.
"Together we won for the grass-roots and showing that principles matter," Bentivolio said, according to Hometown Life.