Credit: AP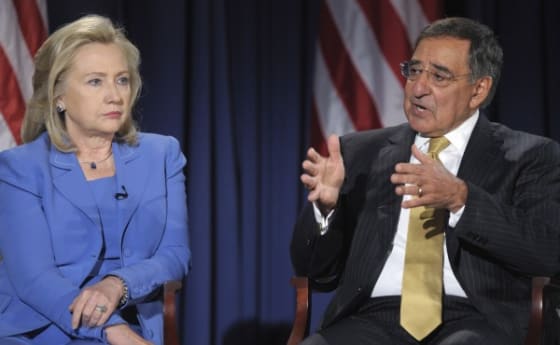 Assistant Secretary of State for Political-Military Affairs Andrew Shapiro spoke at the Center for Strategic and International Studies today on the improvements to inter-agency cooperation between the State Department and the Department of Defense.
The two agencies have not always enjoyed a productive relationship.
"In previous administrations - both Republican and Democratic - relations between the two departments were often characterized by suspicion and distrust," Shapiro said. "The cooperation between the State Department and the Pentagon is truly unprecedented and I think this will be remembered as one of Secretary Clinton's lasting legacies."
With two war fronts and countless strategic international issues to attend to, the past decade has been particularly challenging for both departments. The State Department has also grappled with budget cuts, while counterparts at the Pentagon largely watched their coffers swell.
"State Department is a national security agency, too," said Shapiro. "We are helping to save lives every day."
Despite differences in department strength, when pursuing American interests abroad, the State Department and Defense Department have an important mandate to work together. Shapiro's remarks highlighted an inter-agency relationship that has improved in several aspects during Secretary of State Hillary Clinton's tenure.
He also cited an early statement by Secretary of Defense Leon Panetta on the essentialness the State Department budget. Shapiro's speech today serves as an opportunity to highlight State Department achievements and importance to the country at a time when the department will likely face additional cuts.
"Unfortunately, there remains a lingering misperception out there that funding for the State Department isn't as essential to strengthening our country's national security," he said. "Of course, our defense colleagues know better…They understand that investments in development and diplomacy today will make it less likely that we ask our troops to deploy tomorrow."
The Defense Department's itself faces serious cuts to funding given the scheduled budget sequester. Washington is grappling with $1.2 trillion in automatic cuts to defense and domestic programs, if a compromise to reduce the national deficit is not found.
See below for Assistant Secretary Andrew Shapiro's full comments at CSIS:
http://vimeo.com/47186848#t=288