U.S. Senator Rand Paul has been confirmed as a speaker at the upcoming Republican National Convention, along with former Florida Governor Jeb Bush, Oklahoma Governor Mary Fallin, and Former U.S. Senator Rick Santorum. The RNC Chairman Priebus released these names today, following Monday's first wave of speakers.
Photo Credit: The Examiner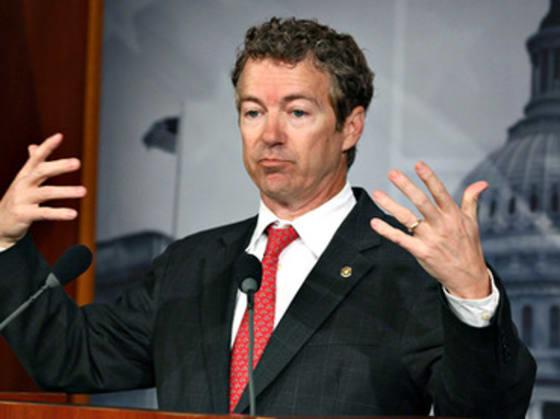 "I am thrilled to announce Governor Bush, Governor Fallin, Senator Paul and Senator Santorum will address our convention," said Priebus. "As our party unites around Governor Romney, these four great leaders will lend their voices in support of his vision to get America back on track."
Rand Paul will likely be speaking as a primetime speaker at the event in order to appeal to the young libertarian attendees. CNN elaborates,
The Kentucky senator is well regarded by tea party activists and will likely inherit his father's political machine that is comprised of an eclectic group of anti-government, young, libertarian minded activists. Sen. Paul is said to be looking at running for president in 2016 if Romney loses in November. It is unclear if Rep. Paul will also speak at the convention.
But what about former Republican presidential candidate Ron Paul? Jesse Benton, Ron Paul's presidential campaign manager stated: "I can tell you that both Ron and Rand will have an important role in the convention and their supporters and ideals will be well represented." He continued to explain that Ron Paul's camp will be challenging the Republican Party of Louisiana for awarding delegates to Romney in blatant violation of the rules. It's still unclear what role he will have in the convention, but Ron Paul will be holding a rally in the days leading up to the Convention.
"We're going to have a good speaker lineup, we're going to have music, we're going to have Dr. Paul, we're going to have our delegates, and we're going to set a great tone for our delegates to go get involved in the convention," Paul campaign chairman Jesse Benton said in June.
What role do you foresee Congressman Ron Paul playing in the Republican National Convention?