Photo: nme.com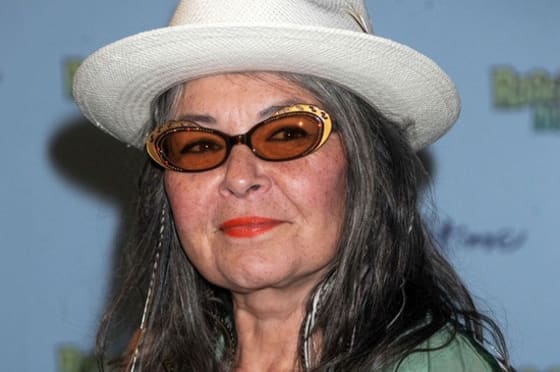 After a failed bid earlier this year to secure the Green Party's nomination, actress Roseanne Barr announced this Thursday that she will be seeking the nomination of the socialist Peace and Freedom Party.
Though Barr has had her sights on the White House for a year now, the comedienne and award winning television actress lost the Green Party's nomination to Dr. Jill Stein, the Green Party's energetic and well-spoken Massachusetts gubernatorial candidate from 2010.
Barr's potential ascension in the Peace and Freedom Party could split off valuable third party, independent, and disgruntled partisan votes from Stein, who lacks the national star power and name recognition of both Roseanne Barr and the running mate that will be seeking the Peace and Freedom Party's nomination with her-- antiwar activist Cindy Sheehan.
In the press release announcing her Peace and Freedom Party nomination bid, Barr took a swipe at the two party system and the status quo, speaking in terms of unequivocal moral condemnation for the two parties' mutual role in creating the policies that have led to so many of the problems that Americans face today:
"The American people are sick and tired of this 'lesser evil' garbage they get fed every election year. Both the Democrats and the Republicans do the same evils once they're in office. I'm here to tell the voters: if you want to tell the government and the two domineering parties that you're sick and tired of all their evil, register in the Peace and Freedom Party and vote for me and Cindy."
According to the Los Angeles Times:
"The Peace and Freedom Party was founded in Los Angeles in 1967. It came about after demonstrators protesting the Vietnam War were attacked by police in Century City, where President Lyndon B. Johnson was holding a fundraiser, and has struggled ever since to qualify for ballot status."
On the issues, Roseanne Barr says she opposes the "the bankers" and the Federal Reserve, wants to bring our troops home from overseas wars, supports legalizing marijuana, and believes in election law reform for better ballot access.