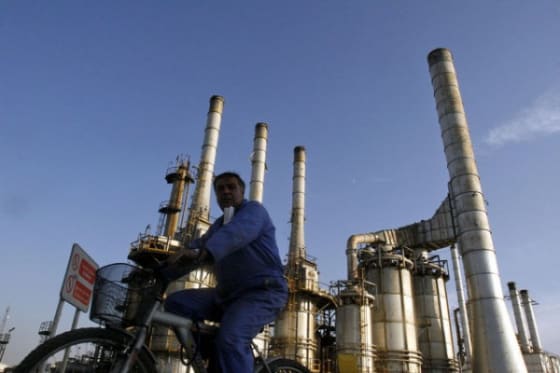 President Barack Obama announced new sanctions against Iran's energy and photochemical sectors this week. The sanctions also isolate Iran from two banks, China's Bank of Kunlun and Iraq's Elaf Islamic Bank.
The Executive Order is an attempt to halt Iran's nuclear program. The new sanctions entail significant reductions in the purchase of Iranian oil. The Unites States seeks to impair Iranian acquisition of photochemical products.
"Sanctions are also authorized for those who may seek to avoid the impact of these sanctions, including against individuals and entities that provide material support to the National Iranian Oil Company, Naftiran Intertrade Company, or the Central Bank of Iran, or for the purchase or acquisition of U.S. bank notes or precious metals by the Government of Iran."
Additionally, the Department of Treasury imposed sanctions on two banks that are helping Iran sell oil.
"Bank of Kunlun and Elaf Islamic Bank have facilitated transactions worth millions of dollars on behalf of Iranian banks that are subject to sanctions for their links to Iran's illicit proliferation activities. By cutting off these financial institutions from the United States, today's action makes it clear that we will expose any financial institution, no matter where they are located, that allows the increasingly desperate Iranian regime to retain access to the international financial system."
The Wall Street Journal columnist David Feith details the effect of the new sanctions, stating "all 20 of Iran's 20 major trading partners are exempt from this Executive Order."
"These are sanctions primarily on the Iranian oil market to hurt the Iranian economy and force the Iranian government to be more cooperate by undermining product. It does not stop Iran...," he said.
According to Reuters, the Israeli Prime Minister Benjamin Netanyahu said this week that previous sanctions have not set back Iran's nuclear program "one iota."
It has been a month since the European oil embargo came to effect, as the European Union sought to deter the Iranian nuclear program. The embargo ends an exemption for oil imports from contracts signed before January.
Today, China urged the US to revoke the sanctions imposed on the Bank of Kunlun.
American sanctions against Chinese financial institutions "badly violate rules governing international relations and hurt China's interests," Chinese foreign ministry spokesman Qin Gang said, according to the Wall Street Journal.
"China is strongly dissatisfied, is firmly opposed to it and will raise solemn representations to the U.S. from both Beijing and Washington."
http://www.youtube.com/watch?v=kQLKwHZkqPs