Credit: texastribune.org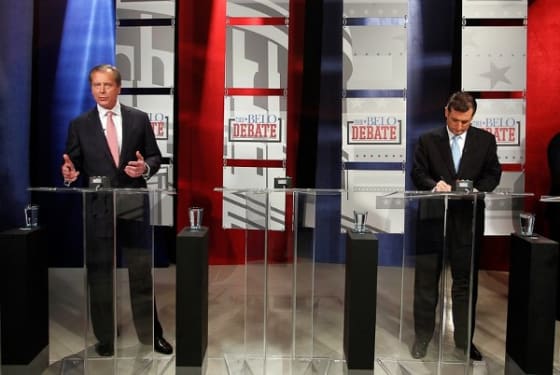 The Texas senate race will come down to the winner of the July 31st GOP runoff election between Lieutenant Governor David Dewhurst and former Texas Solicitor General Ted Cruz. We are seeing a tight battle between big money and an expanded grassroots effort. Dewhurst's personal wealth gives him a huge advantage over the grassroots Cruz. But it may not be enough to win the runoff election.
The candidate with the deepest pockets is considered to have the best advantage in any given election. Big money is hard to compete with on the campaign trail, because more money means more resources. However, the past few election cycles have highlighted just how big of an impact grassroots activism can have.
The Q2 financial statements for David Dewhurst and Ted Cruz show a significant money advantage for Dewhurst. The Lt. Governor's statement indicates he has had well over a two-to-one advantage over his opponent since the beginning of the race, and has spent substantially more as well.
Ted Cruz, the Tea Party favorite, raised more money from individual contributors between mid-May to June 30. His financial statement for that period says his campaign took in $1.7 million from individual donors compared to the $1.5 million reported by David Dewhurst.
However, in overall contributions Dewhurst had a slight edge. He reported $7.8 million for the last reporting period while Cruz reported $7.5 million. The fundraising efforts have produced near equal results for both campaigns, but this doesn't include loan figures.
When net loans are considered, Dewhurst had roughly $19 million to work with from the beginning of his campaign to the end of June compared to the $8.3 million Cruz had at his disposal. Dewhurst's financial report states he loaned himself $4.5 million in Q2, and a total of $11.1 million overall. Cruz loaned himself a net of $800,000 overall.
Dewhurst reported $456,000 in the bank as of June 30. Cruz reported $1.5 million, which indicates that the Lt. Governor is also vastly outspending his opponent. He has used a considerable amount of capital attacking Cruz with TV ads that air frequently in the biggest media markets in Texas.
Despite the financial advantage, some polls show Dewhurst trailing Cruz slightly. The key to winning a runoff election is getting people to the polls, because voter turnout is not likely to be very high. The candidate with the excitement behind his campaign will have the advantage and statewide surveys indicate that the Cruz campaign has the most momentum, due in large part, to the grassroots activism that has supported it.
Early voting for the Primary Runoff Election begins Monday, July 23rd and runs until Friday, July 27th. The election is on July 31st.