Credit: csun.edu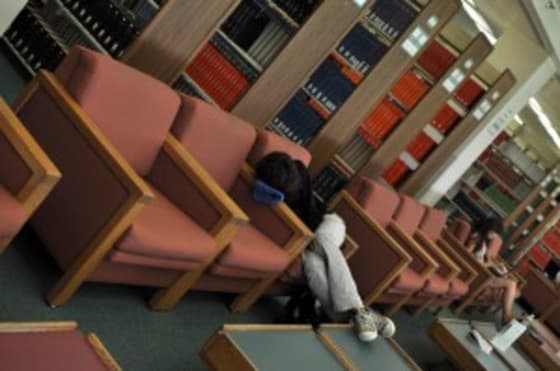 The City Council in Newport Beach, California has passed a slew of new regulations for using the city's four library branches. They are designed to cut down on noisy, and sometimes smelly, patrons. Essentially--the homeless. KNX 1070 Newsradio reports:
Among the newly-banned activities on library premises: sitting, sleeping or otherwise occupying furniture in a manner that suggests lounging. Under the new policy, patrons can also be asked to leave if they are not wearing shoes, use threatening or abusive language toward library staff, or even for a lack of personal hygiene or "use of perfume or fragrance which produces odors that interfere with other patrons' use of library facilities or staff members' ability to perform duties".
While the city contends the new rules are not to unfairly target the homeless population, sleeping bags, blankets and shopping carts are now also banned.
What do you think about the new rules?