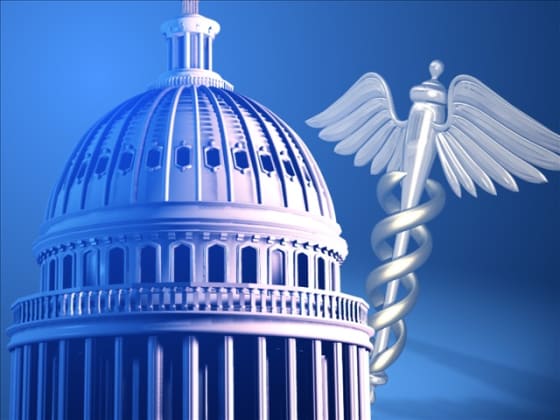 Five democrats voted in favor of the health care law repeal earlier this week. The United States House of Representatives voted 244 to 185 on Wednesday, July 11, 2012 to fully repeal the Patient Protection and Affordable Care Act, commonly known as 'Obamacare'.
Mike Ross (D-AR), Dan Boren (D-OK), Mike McIntyre (D-NC), Jim Matheson (D-UT), and Larry Kissell (D-NC) were the sole Democrats to vote with the Republicans in favor of the 'Obamacare' repeal.
All five democrats were also amongst the 39 democrats that voted against the passage of the Patient Protection and Affordable Care Act back in 2010.
Ross, McIntyre, and Boren had voted in favor of the repeal on January 19, 2011 and have voted to remove funding from the bill since then. Matheson and Kissell voted in full opposition in 2011.
Representative Mike Ross has expressed his opposition to the Health Care reform law on his website:
"I oppose the new health care reform law and voted against the legislation each and every time it was presented in the House of Representatives in 2009 and 2010...I have always felt the law was too big, too costly and just not right for Arkansas."
Of the five representatives, Rep. Boren and Rep. Ross are retiring and not seeking reelection. North Carolina Representatives McIntyre and Kissell face a touch reelection after both congressman announced they will not endorse Obama's reelection campaign.
Shortly after the vote was held on Wednesday, the National Republican Congressional Committee set up a new website to call on voters to replace the 10 "Obamacare Democrats" they have been identified as against the repeal. Curiously, all five democrats that voted against the repeal are part of the group.
Republicans clearly sent a message this week that they are still committed to defeating the law with an eye on November's presidential elections. However, the House is not likely to have another health vote before the August recess and the recall bill is expected to be dead-on-arrival to the Democrat-controlled Senate.