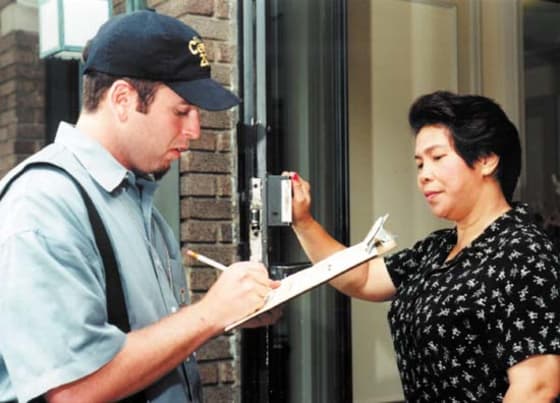 July 4th, 2012 marks the United States' 236th birthday. Although still a relatively young nation, the U.S. has transformed into an influential world power with a large and diverse population. The implementations of Decennial Censuses were included into the Constitution to acquire the enumeration of the American people every ten years, to be used for apportionment of seats in the House of Representatives among the states. They also have proven to be a great way to mark the constant changing U.S. population.
The first census of the United States shares no resemblance to the most recent census of our country. But nonetheless the contrast between the 1790 and 2010 censuses helps capture the dynamic transformation of our country and helps us to remember the United States' beginnings.
Here are some interesting differences between the first and last censuses in regards to the enumeration of data and the results.
The 1790 Census began a year after President George Washington was inaugurated. It included the original 13 states as well as the districts of Kentucky, Maine, and Vermont, and the Southwest Territory (now Tennessee). The Enumeration involved six inquiries concerning the head of the family and the number of persons in each household of the following descriptions:
Free White males of 16 years and upward (to assess the country's industrial and military potential)
Free White males under 16 years
Overall, the national population at the time was 3.9 million. Both George Washington and Thomas Jefferson were surprised by the results because they had expected a higher number of inhabitants.
The 2010 Census marked the 23rd census in United States history. It consisted of only 10 questions for all households in the U.S. and Island Areas related to name, gender, age, race, ethnicity, relationship and whether the inhabitants homes were owned or rented. This census was thus one of the shortest in American history. The census marked another historic feat by announcing it would count same-sex married couples as a part of its data in June 2009.
The overall National population for the United States' was 308,745,538.
Here is a breakdown of the 2010 national population by race:
Black or African American alone: 12.6%
American Indian and Alaska Native alone: 0.9%
Native Hawaiian/Pacific Islander alone: 0.2%
Some Other race alone: 6.2%
Two or more races alone: 2.9%