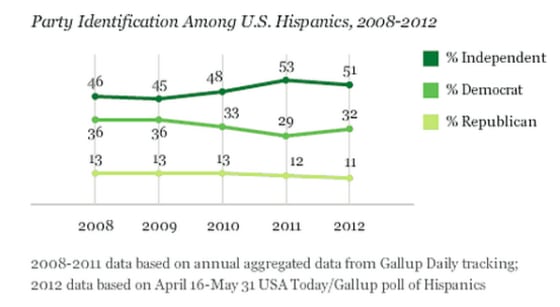 Gallup released a survey today which indicates that half of hispanic voters considers themselves independent.  At a time when Republicans and Democrats are increasingly targeting this growing and large portion of the electorate, these numbers are not welcome news to the parties.
Another notable figure is that while 32% of hispanics consider themselves Democrats, just 11% say the same about being a Republican.  Further, when it came down to election time, twice as many hispanics that identified themselves as independents were "democratic leaners" when it came to voting between the two.
Gallup has attributed much of this independent streak to the fact that hispanics are not fully integrated into the political process in the United States.  What is your take?