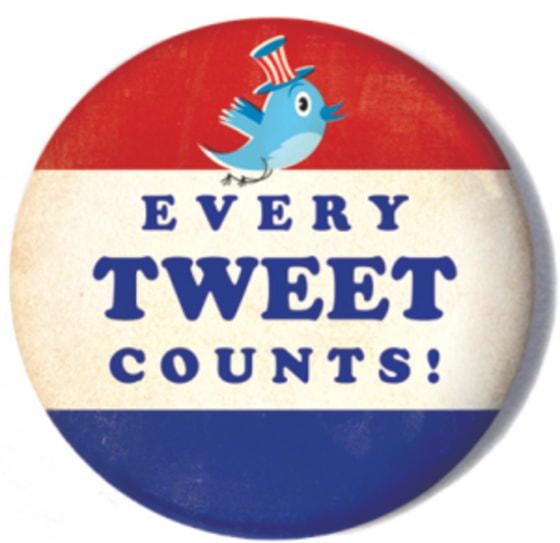 The overwhelmingly popular emergence of social media has created an additional layer of transparency in the political world. Facebook and Twitter, two of the most popular social networking sites, have acted as giant microscopes focused on politicians and lawmakers alike. These sites have given politicians the opportunity to appear more personable to the general public, as well as offer a new forum for self-promotion and networking. Their social media presence has also allowed the public the ability to interact with and share information with posts, videos, podcasts, and tweets. Social has opened the door to further narrowing the gap between powerful politicians and the average American citizen. Some politicians have risen to meet the challenge, some just don't seem to "get it", and even worse, some have tarnished their political and public image altogether.
Here's a look at the social networking habits of some of the most and least savvy Washington, D.C. politicians.
Social Media Connoisseurs:
These lawmakers are fluent in the aims and practices of social networking, and are known for control the reins of their own wildly successful accounts.
Rep. Justin Amash
Winner of the Republican New Media Challenge, Amash is recognized as the top House Republican "to leverage Facebook, Twitter, and Youtube." 32,322 Facebook users have liked his public page so far, and according to Rep. Amash's Twitter bio, he has "the highest ratio of sweet to not so sweet of any member of Congress." Amash actively handles his own Twitter account, which is apparent in his tweeting and imperative for true success on social networks.
Twitter: @repjustinamash
Facebook: Rep. Justin Amash
Minority Leader Rep. Nancy Pelosi
Pelosi has 195,097 followers on Twitter and often tweets about policy reform as well as her own personal opinion. Her tweets are informative, yet unique to Pelosi, which lets followers know that she keeps up with her account first-hand. Her Twitter bio lets us know she is a real person as well as an avid politician. She describes herself as a "Democratic Leader, focused on strengthening America's middle class and creating jobs; mother, grandmother; dark chocolate connoisseur." Pelosi's Facebook includes interesting graphics, asking users to share and spread them, a very interactive tactic fairly unique to politicians' sites.
Twitter: @NancyPelosi
Facebook: Nancy Pelosi
Rep. Darrell Issa
Rep. Issa's official website is very social media friendly. His website home page includes direct links to Facebook, Twitter, Flikr, and Youtube and many more. This easily connects his official site with his social media accounts, thereby increasing his accessibility as a whole. His site especially highlights specific Facebook and Twitter posts. Rep. Issa also participated in a Reddit AMA (Ask Me Anything), a praiseworthy feat considered quite gutsy given the unfiltered reputation of "Redditors". The site is popularly known as "the front page of the Internet", generates over two billion month page views and regularly conducts discussions that are entirely policed by its own users.
Twitter: @DarrellIssa
Facebook: Darrell Issa
Social Media Lost Causes:
These lawmakers could use a helping hand navigating social media.
Senator Chuck Grassley
Stephen Colbert deemed Senator Chuck Grasseley, a "Cyber Punk" in regard to one of his tweets. The Senator tweeted exactly: "Constituents askd why i am not outraged at PresO attack on supreme court independence. Bcause Am ppl r not stupid as this x prof of con law." Although Grassley managed to capitalize the first letter of the first word of every sentence, he totally misused English grammar otherwise. Twitter requires users make statements in 140 characters or less, which requires some wit and some creativity, yet Grassley's tweets were way over-the-top in terms of "text-speak".
Twitter: @ChuckGrassley
Facebook: Chuck Grassley
Former Rep. Pete Hoekstra 
This Michigan Congressman and current GOP Senatorial candidate, Pete Hoekstra blabbed in 2009 on his Twitter account, "just landed in Baghdad," a secret he was supposed to keep. This tweet landed the Congressman in serious trouble for his leak of secret information. This instance of social network over-sharing emphasizes the importance knowing the type of information that is okay to publicize through social media websites and those otherwise left to one's self.
Twitter: @petehoekstra
Facebook: Pete Hoekstra
Senator Claire McCaskill
McCaskill is most definitely guilty of using Twitter as a personal diary. The Senator from Missouri once tweeted, "I'm tired of looking and feeling fat." While it's true that politicians who largely manage their own personal social media accounts often come off more personable to American citizens, tweets such as McCaskill's self-loathing episode offer too much information and may make followers feel uncomfortable. More successful politicians have made a point to use social accounts to be more accessible to their constituents, but in an appropriate ways.
Twitter: @ClaireCMC
Facebook: Senator Claire McCaskill
Twitter Abusers:
These lawmakers have committed some serious crimes against e-humanity and the social media ecosystem.
Former Senator Chris Dodd
Oh, Senator Chris Dodd, aka the Web Cusser. He once tweeted- "U love torturing me with this s**t." Using profanity in any public sphere is usually off-putting and frankly bad form as far as arguments go. As a professional, on a business social account, an unfiltered potty mouth can become a major liability. Every user active on public social networks knows, if you want a job or to keep the one you have, keep it clean. Or, create an alias.
Ohio Congressman William G. Batchelder
Technologically challenged, William G. Batchelder, the Republican Speaker of the Ohio House, had his twitter account hijacked. The Colombus Dispatch reported that the hijackers attacked Republican Gov. John Kasich and backed former Democratic Gov. Ted Strickland, as well as other liberal groups and causes. In response to the 2011 incident Batchelder said, "Well, I won't do any more of this ... Twittering? We'll avoid that at all cost. I didn't know I had such a device."
Rep. Anthony Weiner
Former Congressman Anthony Weiner led his way into, by far, the most famous political social media disaster. He knowingly, or unknowingly, committed an act of lewdness in the spring of May 2011, when a picture of "a man's" (his) crotch, intended for a Seattle college student, was broadcast out to all of Weiner's followers on Twitter. The Congressman initially denied he had any involvement and claimed his Twitter account was hijacked, only to come clean at a press conference later announcing he had "exchanged messages and photos of an explicit nature with about six women over the last three years". The incident doomed his once promising political career, and he formerly resigned in June 2011.
--
As social media continues to grow and influence our society, hopefully more politicians will become avid users in appropriate ways to increase public discussion and knowledge of American political issues. If not, there is clearly a tough price to pay as far as reputation goes. As this handful of cases show, social media has proven its power and ability to enhance one's public image or undeniably tarnish one's reputation.