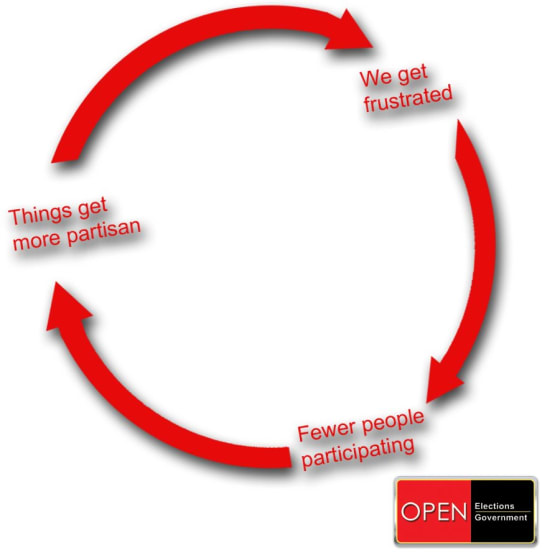 Supporters of bringing open primary elections to Arizona report that they have gathered over 280,000 signatures. With 21 days left until the deadline, they will continue collecting signatures to strengthen their movement's aim to expand independent voter impact throughout Arizona.
Organizers call the momentum critical to increasing awareness in voters. By surpassing signature gathering goals until the July 5th deadline, they believe their efforts will help the initiative pass in November.
Former Phoenix Mayor Paul Johnson is co-chairman of the group of Arizona citizens organizing "Open Elections/Open Government" ballot initiative.
Johnson tells The Arizona Republic, "Overwhelmingly, people will say I don't understand why it is that my elected officials don't seem to be in agreement with the majority of the public," Johnson said. "You know, there's an easy answer for that. It's because they aren't elected by the majority of the public."
California hosted their first open primary on June 5th, resulting in increased independent participation and changing the dynamics of several races in the November general election. Supporters of an Arizona open-primary believe that the "Open Elections/Open Government Act" will result in similar outcomes.
Arizona's registered Independents now surmount both registered Democrats and Republicans in the state. Independent voters are also the fastest-growing segment, out pacing both traditional parties.
Under the present primary electoral system, voters in Arizona are restricted to either a Democratic ballot or a Republican ballot. Independents are allowed to choose between the two, but are limited to either one or the other.
Critics charge that the current system is not adequately representing the majority of Arizona's population. By forcing citizens to vote for partisan candidates focused on extremism and ideology of party lines, the new Arizonian majority's voices are lost in the primary.
Organizers hope with the passage of "Open Elections/Open Government" ballot initiative and implementation of an open primary system in Arizona, more voters and candidates will be included in an equitable electoral process.