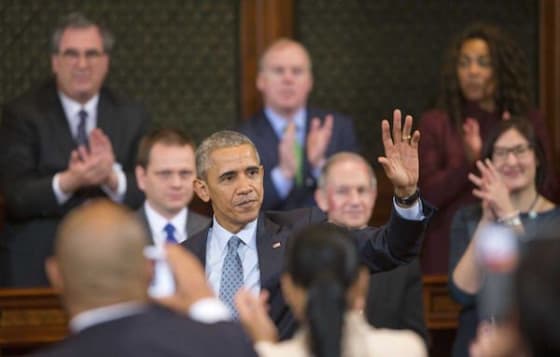 Along with other Democrats and some Republicans cashing in on a modern day, electoral California "gold rush," President Barack Obama has increasingly focused his fundraising efforts on California, where this past week the president attended five fundraisers during his third visit to the Golden State in just one month, The Hill reports.
President Obama's visit this past Wednesday was the latest of sixteen total visits to California since the president assumed office. Amie Parnes' analysis at The Hill focuses mostly on how California voters, animated by social issues like legalizing gay marriage-- which President Obama recently became the first US president to fully endorse-- are providing the Obama campaign with a needed windfall as big finance donors on the East Coast cool to the president's anti-Wall Street rhetoric as he heads into a general election against finance titan, Mitt Romney. Hollywood and Silicon Valley are where the Obama campaign is really striking gold with donors.
But another important aspect of this story is the irony of federal politicians making stops in California for campaign cash while California remains the nation's biggest federal "donor state" --which is to say that more money is taken from California in federal taxes than it gets back in federal programs, projects, and subsidies. So the question for California voters to ask is: if California is so important to federal politicians for fundraising purposes, why doesn't it get a better deal from its relationship with the federal government? If California voters continue to donate to federal candidates like President Obama, what's going to be in it for California?