Don't you think it's a bit ironic that the day after New York Mayor Michael Bloomberg proposes a ban on Big Gulp sodas, he honors National Donut Day in Madison Square Park?  Irony aside, it's a lot more fun to talk about donuts than it is to discuss today's jobs report, so here are some fun facts about donuts.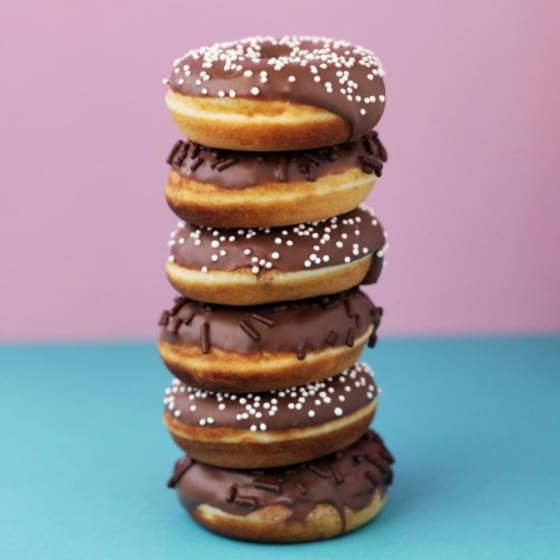 National Donut Day is celebrated on the first Friday of every June, with both Krispy Kreme and Dunkin Donuts giving away free donuts.
National Donut Day began in 1938 with the Chicago Salvation Army holding a fundraiser to help those suffering during the Great Depression.
The proper spelling of "donut" is actually "doughnut" but we've come to accept both.
If you're still intrigued, check out TIME's Top 10 Things You Didn't Know About Donuts for more fun facts!
We also came across this donut-inspired explanation of social media, so you can properly share your donut experience on all social networks!