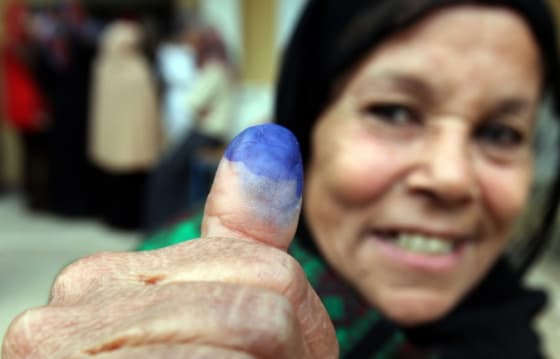 Today marks the first presidential election in Eygpt since the fall of former President Hosni Mubarak in last year's Arab Spring revolutions.
Christian Science Monitor reports Eygptians were lining up for hours at polling locations.
"In some districts, lines were shorter, and turnout appeared lower, than in the first round of parliamentary elections at the end of last year, when 59 percent of eligible voters went to the polls."
It will be interesting to see what percentage of the 50 million eligible voters participate. There are 13 candidates appearing on the presidential ballot.
For perspective, 61.6% of voting-eligible population cast ballots in the 2008 United States presidential race. It marked the best turnout rate in the US in decades.