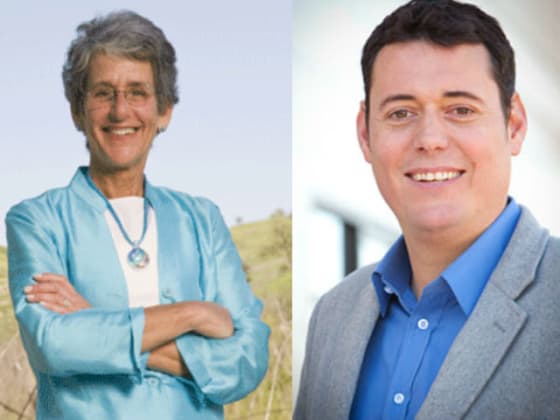 In more traditional times, the Republican and Democratic candidates would be attacking each other to see who will be the next state senator from District 19 in Santa Barbara. But this isn't business-as-usual. California now has an open primary, meaning voters can vote for any candidate, regardless of party preference.
In SD-19, we have the spectacle of two liberal Democrat candidates, Jason Hodge and Hannah-Beth Jackson, increasingly targeting the other while mostly ignoring Republican Mike Stoker who hopes they split the Democratic vote and thus get him elected. Santa Barbara is well-known as a liberal enclave but still, a nasty, divisive fight between liberal candidates will almost certainly help Stoker, who is a traditional, small government businessman.
Hodge portrays himself as an outsider looking to reform Sacramento, a view that Jackson supporters find comical considering he is married to Fiona Ma, the second most powerful member of the Assembly.
The chair of the Santa Barbara Democratic Party, who supports Jackson says, "Stop me if you have heard this one before, the spouse of a termed-out legislator, acting like they are an oppressed outsider."
However, Jackson is no outsider either, having spent six years in the Assembly and losing a close race to Tony Strickland in SD-19 four years ago.
The websites for Hodge and Jackson are slick and fluffy, with vague ideas about supporting business creation, making the environment and ocean cleaner, and rebuilding the education system. But there is little, if anything, about the gaping budget deficit and the pension crisis. To be fair, most other candidates are studiously ignoring such issues too. The Stoker website appears to not have been done by a professional and is mostly empty. As of May 8, the endorsement page had no endorsements at all.
If Stoker wins, it will be because the Democrats clubbed each other so hard that they turned voters off who then either stayed home or voted for Stoker. Presumably Hodge and Jackson will face each other in the general election. Perhaps then we will have more discussion of issues.