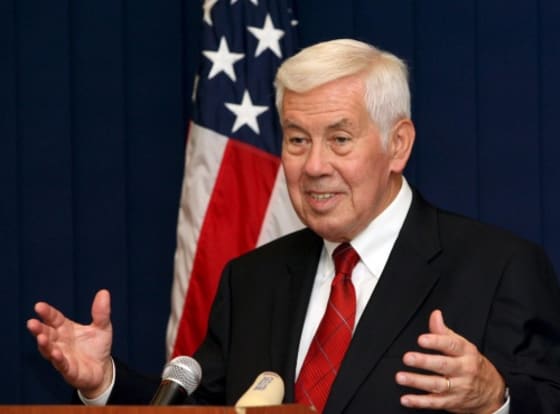 From the sexual allegations against Herman Cain to Newt Gingrich's proposal of a moon colony, this election cycle has has its fair share of drama. And while it's easy to get caught up in the sensationalism of the presidential race, let's not forget that primaries are about more than just presidential nominees.
Today, voters flock to the polls in Indiana, North Carolina, and West Virginia to vote on state and local issues. Here are three issues on the ballot that make today's primaries of particular interest:
1. Will North Carolina ban gay marriage? In North Carolina, more than 500,000 voters have already cast absentee ballots on a constitutional amendment that would legally ban gay marriage by defining marriage as strictly between a man and a woman. This comes shortly after Vice President Joe Biden openly showed support for gay marriage, stating on Sunday:
"I am absolutely comfortable with the fact that men marrying men, women marrying women and heterosexual men and women marrying one another are entitled to the same exact rights, all the civil rights, all the civil liberties."
If passed, North Carolina would be the 29th state to ban gay marriage by constitutionally defining marriage between a man and a woman. Be sure to check back at IVN tomorrow for full coverage of the decision.
2. Can Richard Lugar retain his U.S. Senate seat? 
Currently the longest serving Republican in the U.S. Senate, Indiana Senator Dick Lugar struggles to retain his seat in the Senate, threatened by Indiana State Treasurer Richard Mourdock. Mourdock, whose ultra-conservative platform has won him the support of the Tea Party, argues that Lugar's moderate policies and ability to compromise threaten the core of the conservative base.
An independent poll of 700 likely Republican primary voters conducted last week gave Murdock a 10 point advantage leading into the primary, prompting insiders to speculate that Lugar's "only chance for survival is by generating a large turnout of independent and Democratic voters in the Hoosier State's open contest."
A loss for Lugar, who is now 80, would end his 36-year tenure in politics and would be the first incumbent loss this primary season.
3. What do West Virginians think of Obama?
While the focus this election cycle has been primarily on the Republican battle for the presidential nomination, Democrats and Independents play a large role in West Virginia's primary today. Primary voters from all parties will cast their vote on statewide executive branch offices and two State Supreme Court seats. Voters will also narrow down candidates for the seat of Agricultural Commissioner.
And despite the president's guaranteed status as the Democratic presidential nominee, West Virginians have historically disliked Obama. In the May 2008 primary, Hillary Clinton carried all 55 counties, easily defeating Obama. Once again in November, West Virginians soured on Obama, favoring John McCain in the general election. Up against opponent Keith Judd, who is currently serving time in a correctional institution in Texas, Obama will surely win. But as Politico points out,
"Judd won't win, but his presence on the ballot as an alternative choice for West Virginia Democrats could siphon enough votes to embarrass the president."
For full coverage of the 2012 election, click here.