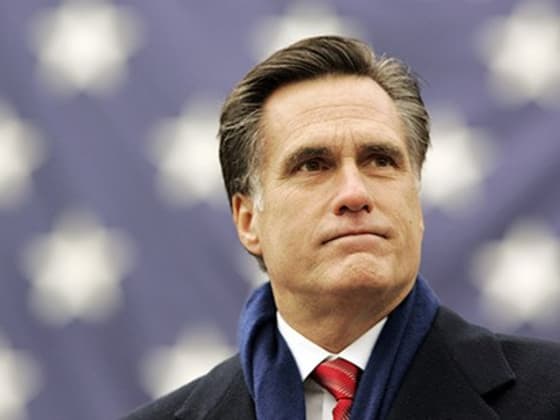 Just eight days after Rick Santorum suspends his campaign for presidency, the latest New York Times/CBS News poll shows frontrunner Mitt Romney gaining momentum within his party and solidifying support among Republican primary voters. The poll finds the former Massachusetts Governor in a close contest against President Barack Obama, both receiving support from 46 percent of registered voters when asked about the general election.
So what did Republican voters have to say about Santorum bowing out of the race? 63 percent agreed that suspending his campaign was the right thing to do. Among those who believed Santorum should have stayed in the race, the majority were evangelical Christians, who while favored Santorum for the duration of his campaign, still answered that they would like to see Mitt Romney nominated. These results indicate that Santorum's departure from the race provided a much needed boost to the Republican Party, which had been struggling to rally around one candidate in the prolonged primary season.
Now, the majority of Republican voters favor Mitt Romney, with 54 percent favoring him as the leader of the Republican party in the fall campaign. The rest of the Republican votes were distributed to Newt Gingrich, who polled at 20 percent, Ron Paul, who polled at 12 percent, and nine percent picking "someone else."
Compared to last month's polling results, which showed Obama with a 12 point advantage over Romney, this is a dramatic shift in the presidential race. And while the recent poll indicates that if nominated as the Republican candidate, Romney would be competitive with Obama in the general election, it's not a done deal. ABC News reports that although he is tied with Obama, likability is still an issue, with various polls revealing that voters don't really like him all that much. A Washington Post-ABC News Poll shows that 47 percent of voters have an unfavorable opinion of the ex-governor, compared to the mere 35 percent who view him favorably.
Addition results from the poll, including the demographic of voters favoring each candidate, will be released later today. Check back at IVN.us at 6:30 Eastern time, 3:30 Pacific times for more information.
"The nationwide poll is based on telephone interviews conducted April 13-17 on landlines and cellphones with 852 registered voters, including 268 Republican primary or caucus voters. The margin of sampling error is plus or minus three percentage points among all voters and six percentage points among Republican primary voters." - The New York Times