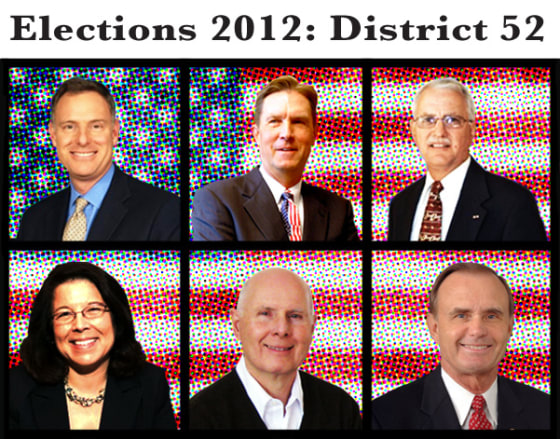 On March 14th, KPBS San Diego hosted a debate for candidates in the 52nd Congressional District. Due to a time limit of one hour, KPBS invited only three candidates to participate. In a statement, "In an effort to conduct a discussion that allows for time to delve deep on the issues, KPBS has decided to limit the number of participants in this debate. KPBS has set the threshold at 10 percent favorability or above to join the broadcast debate."
The invited candidates were incumbent Republican Rep. Brian Bilbray, Democrat Assemblywoman Lori Saldana and Democrat Port Commissioner Scott Peters. The debate was held on Wednesday, less than a week after California's candidate filing deadline.
There were four candidates who did not qualify for the KPBS debate. Not included in the telecast were Republican candidates John Subka, John Stahl and Wayne Iverson. Also left off the list, was Jack Doyle, running as No Party Preference. On June 5th California will host open primaries, where any voter regardless of party preference, will be able to vote for any state and congressional candidates.
There is a case for including a non-partisan candidate in high-profile election events, like KPBS' debate. Voters in San Diego have shown they are receptive to electing an independent voice. In an IVN poll in January, voters in the 52nd Congressional District elected an independent candidate over Rep. Bilbray in a November run-off, whereas against a Democrat, the race was left in a statistical tie.
Mr. Doyle kindly answered a few of the debate questions for Independent Voter Network.
http://www.youtube.com/watch?v=icNRLgb2L3g