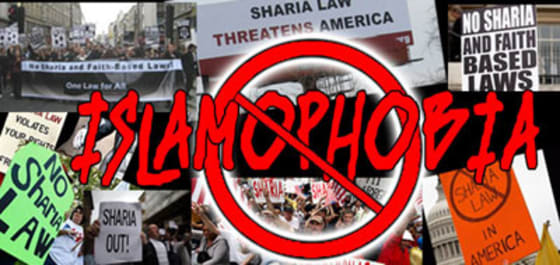 While the Catholic Church may be dominating U.S. religious headlines as of right now, six of the top ten religious stories of 2011 were about Islam. With national focus on religious freedom this election cycle centered on the hot-button issue of contraception and the right of conscience, a leading American Muslim organization is gearing up to promote their own religious rights through a nationwide outreach campaign to combat Islamophobia.
The initiative, headed by the Islamic Circle of North America (ICNA), also aims to educate the broader American public on the Islamic faith and address questions about Shariah.
"The First Amendment guarantees religious freedom for every citizen. Muslim Americans are asking for the same fundamental rights to observe Shariah, a component of the Islamic faith, in our personal, familial and religious affairs within the boundaries of the United States Constitution and all local, state and federal laws." says Dr. Zahid H Bukhari, President, Islamic Circle of North America.
A recently released study by the Hartford Institute for Religion Research shows the number of Islamic places of worship have increased 74% in the past decade. States with the most mosques are New York, California and Texas. Despite a decline in negative perception compared to last year, 14% of Americans agree that Muslims want to establish Shariah, or Islamic law, as the law of the land. For ICNA, this number is still clearly too high.
In the next six months, the campaign "Defending Religious Freedom, Understanding Shariah" will tour 25 cities nationwide. In each city ICNA will host town hall events aimed at open dialogue and addressing misconceptions about Shariah.
"ICNA is making an honest attempt to reach out and connect to our fellow Americans and introduce them to our Islamic faith," says Naeem Baig, Vice President of ICNA Public Affairs. "We see it as our responsibility to clarify misconceptions about American Muslims."
Events will be held in Miami on March 10th, Washington D.C. on March 27th and Los Angeles on April 17th. Additional dates are yet to be announced, but are planned in New York City, Chicago, Pittsburgh, Houston, Dallas, Boston, San Francisco, Seattle, Atlanta, Kansas City and Detroit.
In addition to town hall meetings, the organization is airing public service announcements and radio ads in 20 cities, as well as hosting seminars on college campuses. Billboards will go up in high traffic areas, including one near the Lincoln Tunnel, seen by over 120,000 people a day. There is also a national hotline dedicated to answering questions about Shariah and the Islamic faith. The toll-free number is 1-855-SHARIAH.
http://www.youtube.com/eQzbc8nu1mc